We're opening stores in the Phoenix area. That means great job opportunities are coming your way.
ALDI is proud to be a trusted neighborhood grocery store, and we're thrilled to be expanding our business to support you in the Phoenix area. With our most recent expansion across the U.S., we've created 25,000 new opportunities — and we're just getting started. Grocery stores are now more important than ever, and when you join the ALDI team, you'll have opportunity to make a difference and grow your career within a stable organization.
Now we're in the Phoenix area hiring for our four new stores opening soon. We can't wait to meet you!

Store Roles
Our store teams are ready to go the extra aisle to provide exceptional service for our customers. In our fast-paced environment, there's a lot of work to be done, so our store employees perform a variety of roles. We'll teach you how to do everything the ALDI way, from stocking to cleaning and cashiering. Your hard work and positive attitude are two of the things that keep our customers coming back - time and time again.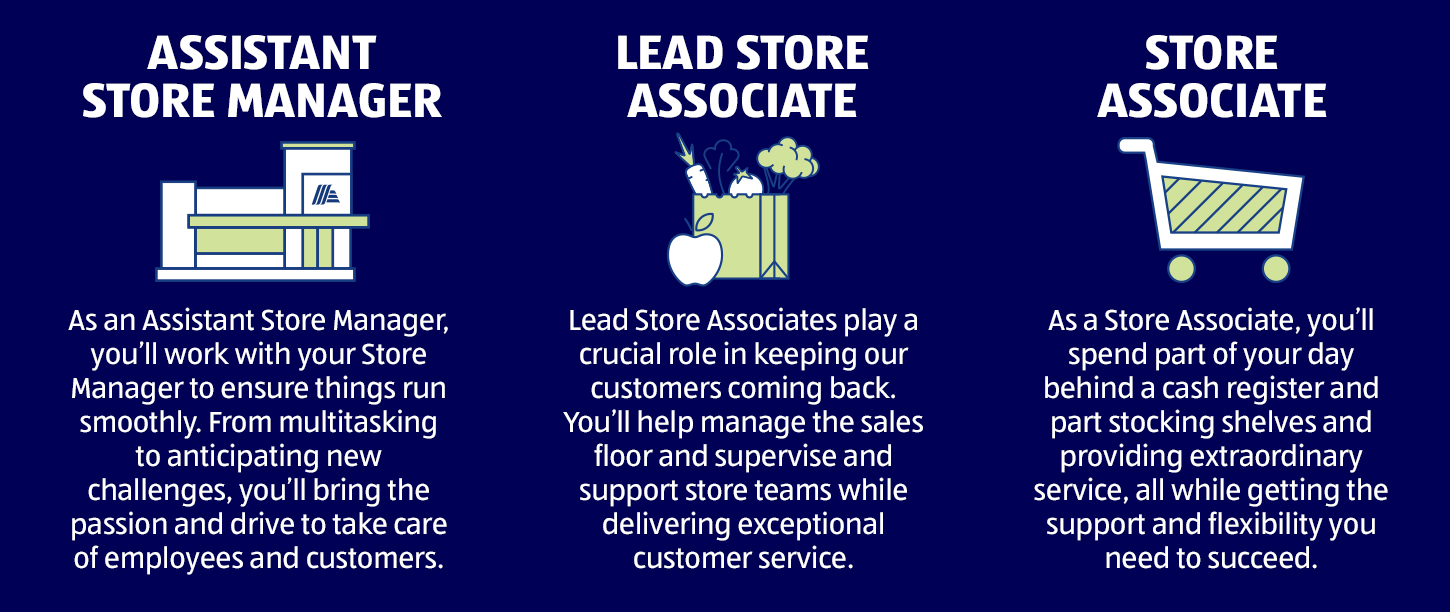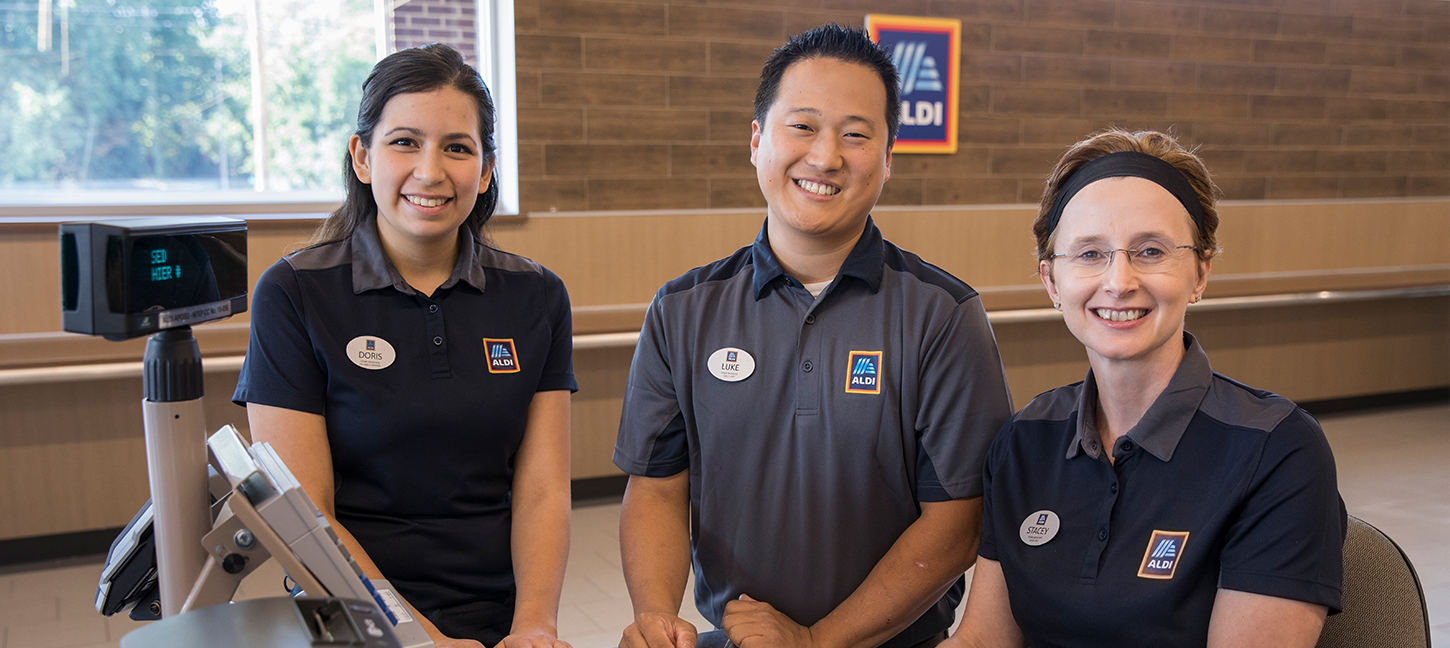 Training
We'll make sure you're stocked with knowledge to tackle almost every challenge you may face in your role at ALDI. No two days are the same and our in-depth training programs are designed to ensure you have the tools you need to keep things running smoothly. And you'll be supported by your team every step of the way. We're building the foundation of your career at ALDI.
Assistant Store Managers will be immersed in a 12-week training program, with four intermittent weeks of training in California.
Lead Store Associates and Store Associates will learn from some of the best in our brand-new training center in the Phoenix area.

Awards
If you are familiar with ALDI, you may know us for our award-winning products. But we also carry that award-winning success into our careers - we're consistently recognized as a top place to work. Year after year, our benefits and culture are awarded top honors. Check out a few of our accomplishments!

New Stores Coming Soon
We're one of America's favorite grocery stores, and we can't wait to become yours. We're opening four new stores in the Phoenix area beginning in early November 2020.
All of our Phoenix area stores are hiring. Click here to view our available opportunities and apply today!


New Arizona Stores
Goodyear Store #161

845 N. Estrella Pkwy., Goodyear, AZ 85338

Chandler Store #156

2844 S. Alma School Road, Chandler, AZ 85286

Gilbert Store #165

1801 Pecos Rd., Gilbert, AZ 85295

Peoria Store #160

24665 N. Lake Pleasant Pkwy., Peoria, AZ 85383