The ALDI
Story.
Overview.
ALDI is one of America's favorite grocers. Our growth and success are attributed to our commitment to building efficiencies at every level—from store construction, to distribution, to the specific products we stock. Our success shows we are as much a philosophy as we are a grocery store. Every aspect of our operations has been rethought and reinvented to maximize the quality of our products and savings for our customers.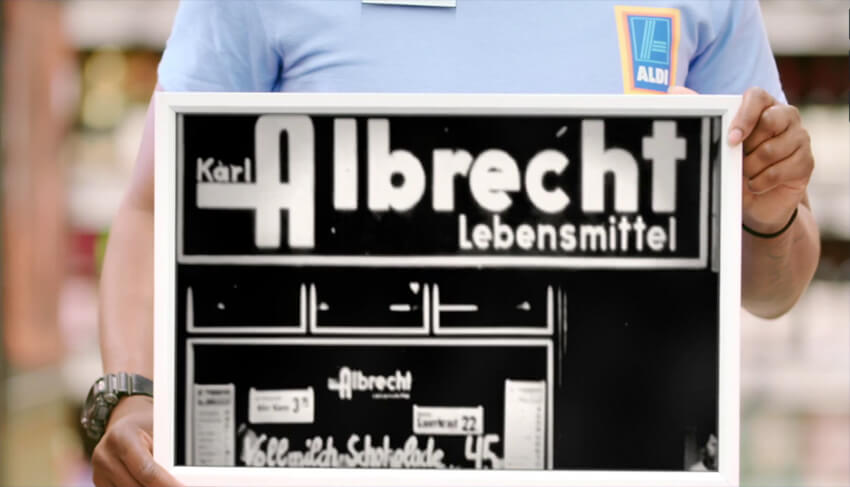 The History of ALDI.
1913

In 1913, Anna Albrecht opened a small food store in the mining town of Essen, Germany, and by 1948, her sons took over the business and expanded to 4 locations.

1954

In 1954, they opened their first self-service store in Essen-Schonnebeck, a first in Germany.

1962

ALbrecht + DIscount = ALDI
In 1962, "Albrecht Discount" was shortened to "ALDI," and by 1968 there were more than 200 ALDI South locations.
1976

In 1976, ALDI made its U.S. debut in southeastern Iowa.

1990s

ALDI expanded to Great Britain in 1990, Ireland in 1999, Australia in 2001, Slovenia in 2005 and Hungary in 2008.

2000s

New divisions opened up in South Windsor, Connecticut, and Haines City, Florida, in 2008, Denton, Texas, in 2010, and Jefferson, Georgia, in 2011.

2016+

Today, ALDI is experiencing unprecedented growth in the United States, with recent openings into Royal Palm Beach, FL; Rosenberg, TX and Moreno Valley, CA. In fact, by the end of 2022, there will be nearly 2,500 ALDI stores in the US!
Led by
Three Core Values.
We provide our customers with a focused range of high quality products at the best price. Our highly efficient operation enables us to achieve cost leadership in our markets and to optimize profit. This in turn provides us with a strong financial base allowing us to grow the business and offer an excellent employee working environment and competitive remuneration. Our business approach is focused on the long term and is based on our three core values which are consistency, simplicity and responsibility.
Consistency

Leads to reliability. We mean what we say. We are consistent in our dealings with people, product, price and all other aspects of our day-to-day professional life.

Simplicity

Creates efficiency, clarity and clear orientation within our organization as well as for our customers.

Responsibility

Stands for our commitment towards our people, customers, partners and the environment. It also includes principles such as fairness, honesty, openness, service orientation and friendliness.
What's the ALDI Difference?
Our unique business model enables us to provide the highest quality products at the lowest possible prices. This value stems from the numerous efficiencies and innovations we've instituted at every level of our organization. Our stores offer the customer the most commonly purchased grocery and household products in the most common size – in a smaller, more manageable environment designed with sustainable, long-term savings in mind.
Responsibility is our Response.
Our business model is simple: great quality at the best price, fair and honest product offers, and efficient business processes. As a reliable partner, we are true to our word. In all we do, we assume responsibility towards our customers, business partners, employees, the community, and the environment. Our Corporate Responsibility (CR) Principles summarize our commitments to people and planet. They guide all of us in our day-to-day actions and are a strict requirement of our business partners.
Link opens in a new window

Learn More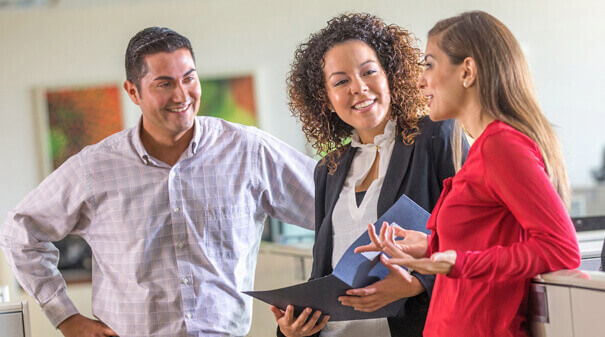 Benefits at
ALDI.
All full-time employees will receive the following:
Industry-leading wages
Comprehensive Medical, Dental, Vision Insurance & Prescription Coverage
Generous vacation time & paid holidays
401(k) plan with employer matching contribution
Short- and Long-Term Disability Insurance
Life, Accidental Death & Dismemberment and Dependent Life Insurance