We're stocking our shelves with awards!
From Good Housekeeping to Product of the Year awards, view the latest award wins to hit our shelves below.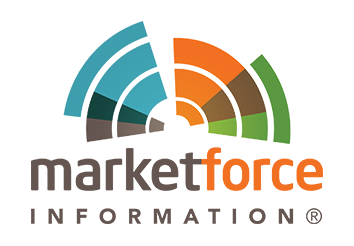 There's smart, and then there's ALDI Smart. Smart shopping means turning to ALDI to find high quality foods at affordable prices. That's why we're one of America's favorite grocery stores. For the 10th consecutive year in a row, we are proud to be recognized as the Value Leader among U.S. grocery stores, according to annual surveys of U.S. consumers conducted from 2011 to 2020 by Market Force Information®. Because, who wouldn't want to pay less for more!


ALDI love is off the charts again! Six ALDI-exclusive foods were chosen by customers in a national survey as 2020 Product of the Year winners in their respective categories:
Happy Farms Deli Sliced Cheeses (Swiss, Provolone, Colby, Muenster or Mild Cheddar, Pepper Jack, Sharp Cheddar, Mozzarella or Medium Cheddar) - Cheese Category
Earth Grown Meatless Meatballs (Zesty or Classic) - Plant Based Protein Category
Park Street Deli Snack Selects Three Pack (White Cheddar/Almonds, Sharp Cheddar/Cashews or Pepper Jack/Peanuts) - Snack Pack Category
Countryside Creamery Pure Irish Butter - Spreads Category
Simply Nature Coconut Cashew Crisps (Vanilla, Chocolate or Salted Caramel) - Cookie Category
Quarter Cut Bourbon Barrel-Aged Cabernet Sauvignon - Wine Category
We're thrilled that consumers have voted our products as winners of the 2020 Product of the Year title (based on a survey of 40,000 American shoppers by global research agency Kantar TNS).

With a wide variety of new products filling up the shelves each year, it's no surprise that 17 of our ALDI-exclusive favorites have been voted winners of the 2020 Best New Product Awards thanks to feedback from consumers like you! We're honored that our products have been given the title of Best New Product in multiple categories, according to results of the 2020 BrandSpark Best New Product Awards consumer survey.


There's no need for a double-take at the ingredients with our award-winning gluten free products! Based on thousands of consumer votes each year, the Gluten-Free Buyers Guide highlights the very best gluten-free products in 60+ categories. We're pleased to announce that 6 ALDI-exclusive liveGfree products have been named winners in the 9th Annual Gluten Free Awards! We love being a favorite in the gluten-free community!


In 2019, more than 50 ALDI-exclusive Little Journey baby and toddler essentials have earned the Good Housekeeping Seal, bringing the symbol of quality assurance and consumer protection to even more products at ALDI. Little Journey items with the Seal include a wide range of products from newborn diapers and wipes to gentle baby wash and organic puree pouches.


We offer great, award-winning food at affordable prices. Over 100 products from our Simply Nature line, which is organic and free from over 128 added ingredients, earned the Good Housekeeping Nutritionist Approved Emblem after being evaluated by the Good Housekeeping Institute Food & Nutrition Lab, overseen by a Registered Dietician (RD):
Simply Nature Seedtastic 21 Whole Grains & Seeds or Oat So Healthy Honey Oat Bread
Simply Nature Organic Extra Virgin Olive Oil
Simply Nature Raw Mixed Nuts (Cashews, Walnuts, and Macadamia Nuts or Almonds, Pecans & Pistachio)
Simply Nature Organic Grass Fed Ground Beef
Simply Nature Organic Marinara or Tomato Basil Pasta Sauce
Simply Nature Creamy Almond Butter
The Emblem helps to establish even more customer confidence in ALDI foods! The Good Housekeeping Nutritionist Approved Emblem joins a growing list of more than 400 product awards and recognitions that ALDI has received since 2018.


A variety of ALDI-exclusive products have been awarded the 2019 StoreBrands Editor's Pick award! Click here to view a complete list of our 69 award-winning products.


A total of 61 ALDI-exclusive products have received the American Masters Of Taste Superior Taste Gold Medal Seal from Chefs in America! Click here to view a complete list of our award-winning products.


Several ALDI-exclusive products were named finalists for the World Food Innovation Awards:
Mama Cozzi's Cauliflower Crust Pizza: Cheese or Margherita (Best Food Concept Finalist Category)
Sundae Shoppe Protein Pints: Chocolate, Mint Chip or Vanilla (Best Frozen Food Finalist Category)
Simply Nature 100% Avocado Oil (Best Free From Product Finalist Category)
Simply Nature Organic Coconut Oil (Best Organic Product Finalist Category)
Simply Nature Organic Bean Pasta: Black Bean Spaghetti, Edamame Spaghetti or Soybean Spaghetti (Best Ingredient Innovation Finalist Category)
Earth Grown Meatless Meatballs: Classic or Zesty (Best Plant-Based Product Finalist)


We're on a roll: building and remodeling stores, launching online deliveries with Instacart and, as always, offering high-quality food at great prices. And people notice. We were just named the 2018 Retailer of the Year by Supermarket News! The Retailer of the Year Award joins our growing list of honors, including more than 300 product awards and recognitions we've received since 2017. We focus on providing value on quality foods and products people want, at prices they deserve.
This award recognizes best-in-class retailers and their outstanding contributions to the growth of store-brand products.
This is our second time earning this award. We first earned Retailer of the Year status in 2015, and we take pride in being recognized for our commitment to quality food and products at great prices.

Click here to learn more about ALDI's award-winning products.