Diversity Strengthens Us
At ALDI, we believe that understanding, respecting and valuing the uniqueness of our people and customers makes us stronger. That's why we are committed to building an inclusive culture that values diversity in all its forms. Our core value of 'responsibility' ensures that we treat our people, customers and partners fairly, in the pursuit of our core purpose. As a global retailer, we strive to represent and serve the needs of the communities we operate in and improve the world we live in.

Our DE&I Efforts
Diversity & inclusion has always been a guiding principle at our company. Here are just a few of the ways we're currently committed to diversity in employment:
Proud supporter of the United Negro College Fund (UNCF) for over 25 years
Partner with INROADS, the largest non-profit provider of paid internships in America, for over 20 years resulting in more than 170 job offers
Attended diverse career fairs and conferences such as Prospanica, National Black MBA Association, National Urban League and Alpha Kappa Alpha (AKA) Sorority's Career Fair
Hosted diversity training entitled "Expanding our Picture of Diversity at ALDI" for District Managers attending the annual ALDI seminar
Established partnerships with diversity recruiters
We all have a responsibility to look in the mirror and do more to be inclusive and promote racial equality. We are committing to change. We are developing ways to facilitate trainings on the importance of diversity at ALDI, ensuring our offices, warehouses and stores are inclusive and respectful to all. As part of these efforts, we are enhancing recruitment and development for minority employees. We will continue supporting communities of color across the country and are exploring other ways to make an additional impact.

Awards
From "employer of choice" awards to product awards, ALDI continues to be recognized year after year. We hire the best talent to bring the best products to our customers every day. And a career at ALDI lets our employees collaborate and succeed while knowing that they have the support and stability of an international organization behind them. It's that kind of support that has earned us key recognition as an employer of choice, including a spot on Forbes' lists of America's Best Large Employers, Best Employer for New Grads and Best Employer for Women. In addition, for the past 6 years, we're especially proud to have been named a National Top Workplace by Energage, and to have been recognized as a top diversity employer by the Black EOE Journal, Hispanic Network Magazine & Professional Women's Magazine.
View a complete list of our employer awards.

Women Who Excel
Here at ALDI, women hold over half of all manager & executive leadership roles. We're shining a special spotlight on our hardworking female employees.


Military & Veterans
ALDI is a proud supporter of current U.S. military personnel, veterans & their families.


National & Local Partnerships
ALDI is committed to increasing the focus of diversity & inclusion in CR programs through employee volunteering, donations, new partnerships and a supplier diversity platform. In support of our commitment, the following initiatives were implemented:
Committed to a 5 year Racial Equity Fund for our community donations - National Urban League and My Block, My Hood, My City
Donated to food insecurity initiatives in 2020: No Kid Hungry, Feeding America, Action for Healthy Kids and Meals on Wheels
Integrated a DE&I focus with the ALDI Smart Kids divisional donation budget to encourage partnership with DE&I focused organizations

Monthly DE&I Spotlight

November is a celebration of National Native American Heritage Month. It's a time to recognize the Native American experience: the history, culture and contributions to society. Native Americans are also known as American Indians, First Americans and Indigenous Americans. They are the Indigenous peoples of our country.
Today, there are over 570 Native American tribes and nations across the United States! These federally recognized sovereign nations each have their own distinct cultural traditions, governments, languages and practices.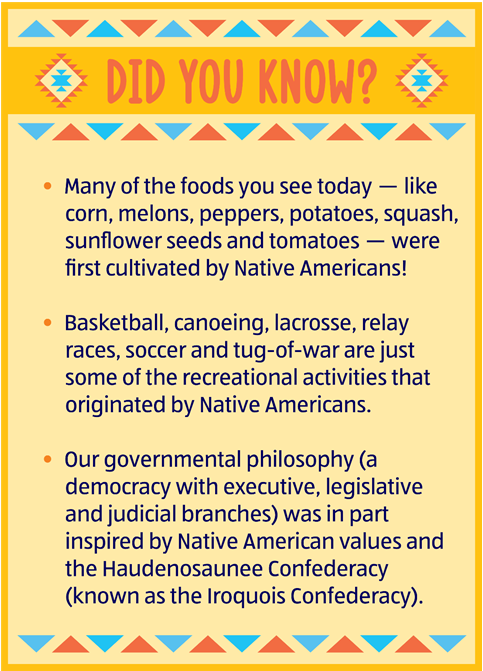 Here are some of the ways you can celebrate Native American culture:
Watch "Reservation Dogs." This Indigenous American teen comedy-drama television series was created by Sterlin Harjo and Taika Waititi. The show features all Indigenous writers and directors. It is also almost entirely comprised of an Indigenous North American cast and production team, making it an important first. The series is the first to be filmed completely in Oklahoma, which has the third largest Native American population in the U.S.
Visit a museum to learn more about this rich culture.
Shop Native American-owned businesses!
Donate to the American Indian College Fund: a nonprofit organization that supports American Indian and Alaska Native students' access to higher education through scholarships and programming.

Want to learn more about ALDI?
Hear from our people!