We're opening stores in Iron Mountain, MI. That means great job opportunities are coming your way!
ALDI is proud to be a trusted neighborhood grocery store, and we're thrilled to be expanding our business to support you in the Iron Mountain, MI area. Grocery stores are now more important than ever, and when you join the ALDI Store team, you'll have opportunity to make a difference, help deliver value to our customers and grow your career within a stable organization.
In our stores, you'll find a dynamic, team-oriented environment where every day brings new challenges and opportunities. There's a lot to be done and all of our employees perform a variety of roles, from stocking the store to cleaning and cashiering. That's why we offer training that will prepare you for any challenges you'll face. You'll use your training to make our stores run smoothly, work hard, keep a positive attitude and give our customers great value and a great experience.
We're hiring for new stores opening soon in Iron Mountain, MI. We can't wait to meet you!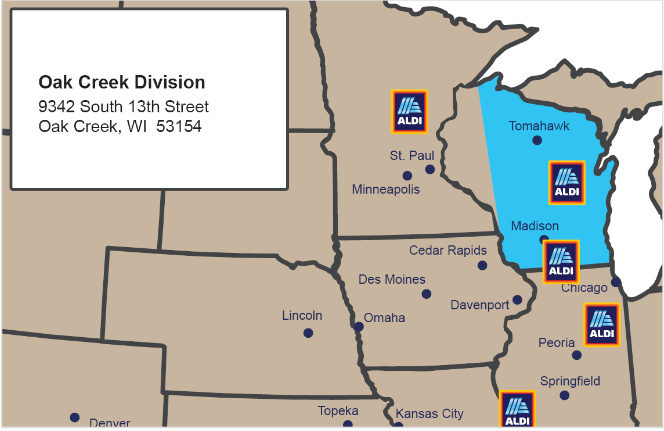 We're growing our store teams in Iron Mountain!
Available positions:
Full-Time Assistant Store Manager
Full-Time Store Associate
Part-Time Store Associate


Store Roles
You'll find these four roles in our stores, each focused on delivering value and quality to our customers. No matter your role, you can expect to work hard, learn and grow your career.