Associate Buyer
1200 N Kirk Rd, Batavia, IL, USA, 60510
ASSOCIATE BUYER AT ALDI.
ALDI is expanding rapidly from coast to coast. We need dynamic problem-solvers to join our National Buying Services team. As an Associate Buyer, you'll play a vital role in ensuring our stores are stocked with the highest quality products at the lowest prices. In your role, you'll have the flexibility to work a schedule that fits your life. Your day-to-day responsibilities will include maintaining communication between internal and external partners and providing recommendations to buying directors. You'll see your hard work come to life when you walk the aisles of an ALDI store.
Full-Time
Entry-Level
Starting Wage Effective
January 2, 2023: $28.00 per hour.

"Fast paced, never boring, and all of your fellow associates are always more than willing to help each other out. I also really love the values here and that we are working to source quality ingredients at a much lower cost to the consumer."
Success Profile
What makes for a successful Associate Buyer? These are a few traits we're looking for.
Detail Oriented
Takes Initiative
Relationship Management
Manages and Supports Projects
Focuses on Quality
Organizational Skills
Culture
Our National Buying Services team fosters a rich, collaborative environment.
We value teamwork, feedback and mentorship during our dynamic workdays.
You'll drive your own success as an Associate Buyer, with access to leaders who are ready to help you learn.
You're empowered to make recommendations, decisions and communicate openly.
Back to Job Navigation (Culture)
Flexible Scheduling
You can create a work schedule that fits your life and helps you succeed. You'll work with your direct leader to establish your schedule within our core business hours. This role is eligible to participate in ALDI's Hybrid Work Program, which allows for remote work up to three days per week.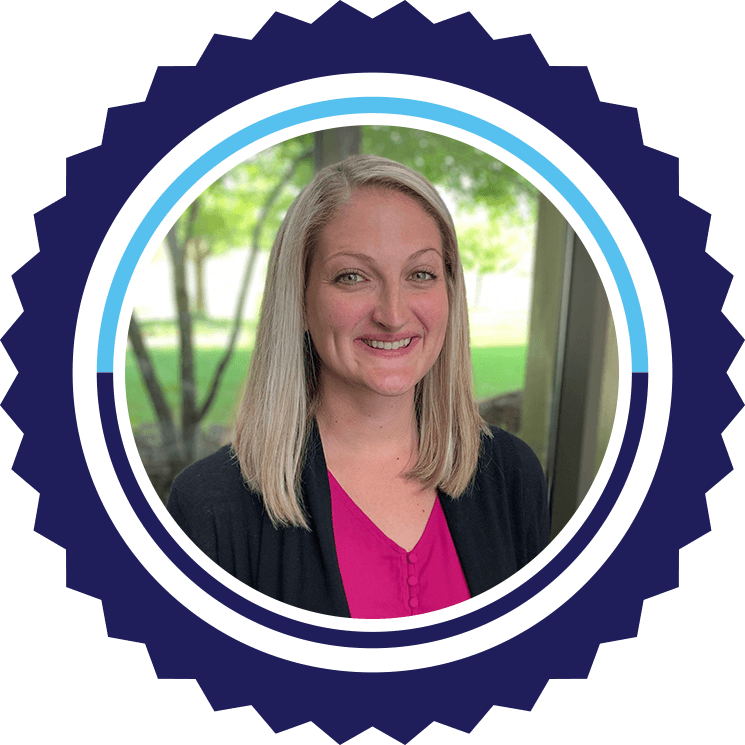 I have found being an Associate Buyer to be a very fulfilling job. Apart from my everyday tasks, I get to have my hand in a little bit of everything from developing new items to artwork design.

– Lauren,
Associate Buyer
TOTAL REWARDS
When you join our team, we make sure you're covered. From competitive pay to training to comprehensive medical benefits, our total life rewards support you now and in the future.
Certification Reimbursement

Get reimbursed for earning professional certifications.

Paid Vacation, Sick and Holiday Time

This is where your hard work pays off.

Hybrid Work Program

Associate Buyers are eligible to work remotely up to three days per week.

Internal Mobility Opportunities

Explore where a career at ALDI can take you.

PerkSpot

Receive discounts on the products and services from your favorite brands.

Retirement Savings and Match

401k plan with 5% company match to the retirement savings plan.
Responsibilities
National Buying Services is the department dedicated to acquiring the goods that our ALDI customers count on.  Beyond working to secure quality products at the lowest possible prices through our Buying and support teams (Administration, Merchandising, Pricing, Quality Assurance, Analytics and more), our teams ensure we are providing the best value and quality in everything we do.
As part of the ALDI National Buying team, your focus will be putting great products in our stores that closely align with customer preferences. While working directly with suppliers, you'll focus on merchandising and pricing as well as corporate responsibility when it comes to our materials. You'll also focus on developing a wide range of products that meet or exceed our quality standards. If you're looking to grow your skills and your career, choose more with ALDI.
We're looking for a motivated, results-driven Associate Buyer to join our growing ALDI National Buying team. In this role, you'll work closely with suppliers and support the Buying Director. You'll need exceptional time management and organizational skills, the ability to think critically, and be able to manage multiple projects in our fast-paced environment.
Position Type:Full-Time
Starting Wage Effective January 2023:$28.00 per hour
Work Location: Batavia, IL
This role is eligible to participate in ALDI's Hybrid  Work Program, which allows remote work up to 3 days per week(i.e., work remotely up to 3 days per week; work in-office at least 2 days per week)
Duties and Responsibilities:
Must be able to perform duties with or without reasonable accommodation.
• Support the Buying Director to oversee the product life cycle of a sub-group of products.
• Request, organize and manage product samples from suppliers.
• Understand commodities and provide recommendations to direct leader based on market knowledge.
• Manage multiple projects at once by prioritizing, setting deadlines, and coordinating the flow of information internally and externally.
• Strategize effectively to solve problems with vendors and product issues.
• Utilize various computer applications for database management, report generation and tracking spreadsheets.
• Serve as the primary liaison between internal and external parties in coordination with direct leader.
• Provide training to new staff and contributes to committee or teamwork.
• Provide recommendations for changes or improvements on operating or training procedures and seeks further training on areas if needed.
• Collaborate with team members and communicate relevant information to direct leader.
• Perform administrative and clerical duties such as answering phones, preparing documents, maintaining calendar meetings/appointments, upholding files and processing paperwork.
• Uphold the security and confidentiality of documents and data.
Job Qualifications:
ALDI Acts Competencies:
Perform within ALDI Acts competencies as outlined below.
• Drives for Success: Seizes opportunities and proactively takes concrete actions to complete tasks. Goes the "extra mile" and persistently overcomes obstacles to improve outputs.
• Focuses on the Customer: Seeks to understand underlying customer needs to create value. Drives the team to maintain focus on customers.
• Focuses on Quality: Takes an efficient, analytical approach to solve problems or produce outputs in an accurate and timely manner. Ensures quality and accuracy of results.
• Manages and Supports Projects: Effectively plans, executes and supports project needs to support management and the larger ALDI business.
• Organizes and Executes with Accuracy: Leverages a systematic, efficient and organized approach while ensuring quality and accuracy of results.
Job-specific Competencies:
Knowledge/Skills/Abilities
• Attention to detail and ability to follow instruction.
• Ability to stay organized and multi-task efficiently.
• Ability to work both independently and within a team environment.
• Establish goals and work toward achievement.
• Effective time management; maximize productivity.
• Excellent verbal and written communication skills.
• Project a positive image of the business.
• Understand, recognize and effectively manage challenges by proactively working to decrease their impact and frequency of occurring.
• Proficient in Microsoft Office Suite. 
Education and Experience:
• Associate Degree in Business or a related field required.
• A minimum of 1-3 years of relevant experience required.
• Or, a combination of education and experience providing equivalent knowledge.
Physical Requirements:
• Work performance in an office environment where a computer and other office equipment are used as needed to perform duties.
• Regularly required to sit, reach, grasp, stand and move from one area to another.
• Constantly and repeatedly use keyboard/mouse.
• Occasionally required to push, pull, bend, lift and move up to 25 lbs.
Travel:
• No travel required.
ALDI offers competitive wages and benefits, including:
401(k) Plan
Company 401(k) Matching Contributions
Employee Assistance Program (EAP)
PerkSpot National Employee Discount Program
In addition, eligible employees are offered:
Medical, Prescription, Dental & Vision Insurance
Generous Vacation Time & 7 Paid Holidays
Up to 6 Weeks Paid Parental Leave at 100% of pay
Up to 2 Weeks Paid Caregiver Leave at 100% of pay
Short and Long-Term Disability Insurance
Life, Dependent Life and AD&D Insurance
Voluntary Term Life Insurance
Click here to learn more about the benefits ALDI has to offer
ALDI is committed to equal opportunity for all employees and applicants. As a proud Equal Opportunity Employer (EOE), we do not discriminate based on race, color, national origin, ancestry, citizenship status, religion, sex, sexual stereotyping, sexual orientation, gender, gender identity, gender expression, age, marital status, mental or physical disability, medical condition, genetic information, military or veteran status, pregnancy (which includes pregnancy, childbirth, and medical conditions related to pregnancy, childbirth, or breastfeeding), or any other protected characteristic. Employment may be contingent upon ALDI's receipt of an acceptable and job-related drug test, motor vehicle report, and/or reference check, as applicable and permissible by law.
Click here to learn more about diversity, equity & inclusion at ALDI
View
Saved Jobs
You have not saved any jobs yet.
Recently
Viewed Jobs
You have not recently viewed any jobs.
Sign Up For Job Alerts
Keep up on all the latest opportunities at ALDI.
Sign Up