3rd Shift Full-Time Warehouse Associate
4201 Bagley Ave, Faribault, MN, USA, 55021
Warehouse Associate at ALDI.
At ALDI, our warehouses are all about efficiency, flexibility and teamwork. As a member of our Warehouse team, you'll have the opportunity to work in a physical, fast-paced environment that's focused on safety. You'll make sure that our products are properly received, selected and prepared for delivery to our ever-growing number of customers. Most importantly, you'll work with a great group of people to keep ALDI stores around the country stocked full of our products. To prepare you for this important role, you'll receive comprehensive training, a steady work schedule, competitive pay and benefits.

Ready to join the team? To be considered for this position, we prefer a minimum of one year relevant experience. Other preferred qualifications and skills: ability to operate industrial equipment according to safety guidelines, attention to detail and effective time management.
Full-Time, Part-Time
Entry-Level
Competitive Compensation

"I loved working at ALDI, a focused goal oriented workplace that is focused around team work and safety. The management team is very encouraging and it is a great place to build muscle and stay focused."
Success Profile
What makes for a successful Warehouse Associate? These are the traits we're looking for.
Attentive to Quality, Detail & Safety
Strong Team Player
Has a Positive Attitude
Goal Oriented
Effectively Manages Time
Culture
Our culture is based on empowering all of our people to achieve remarkable things, always improving as individuals and as a team, working together for our customers and our community.
We will provide you with the training that enables you to do the best job possible.
We work together, learn together and take responsibility where necessary.
We give every employee the ability to make decisions and communicate openly.
We foster a collaborative environment based on teamwork, mutual trust and respect.
Back to Job Navigation (Culture)
Career Opportunities
Our warehouse team plays a key role in our supply chain and ensures that our stores are always fully-stocked. No matter your role, you can expect to work hard, learn and grow your career.
Warehouse Associate
Workday or workout? Why not both! As a Warehouse Associate, you'll have the opportunity to work in a physical, fast-paced environment that's focused on safety. You'll make sure that our products are properly received, selected and prepared for delivery to our ever-growing number of customers.
Warehouse Maintenance Associate
In a facility focused on efficiency, our Warehouse Maintenance Associates help keep everything running smoothly across the supply chain. While working with various facility employees and with outside contractors, you'll be involved in keeping every aspect of our warehouse machinery operating smoothly.
Warehouse Shift Supervisor
As a Warehouse Shift Supervisor, you'll play a big role in our supply chain. You'll be in charge of supervising the daily receiving, delivery and storage of our products within the warehouse.
Warehouse Operations Supervisor
It takes a dynamic team to get our products to our stores. As a Warehouse Operations Supervisor, you'll train, manage, and motivate a team of warehouse Shift Supervisors and Associates as they select and prepare our products for delivery to our stores.
Warehouse Operations Manager
Our ALDI Warehouse team is stocked full of opportunity - just ask our Warehouse Operations Managers! In this role, you'll be responsible for managing the warehousing, selection and delivery of products to your division's stores. You'll lead your team as you oversee the work and activities of Shift Supervisors and Operations Supervisors, making sure that everyone on the team works safely and reaches their fullest potential.
Meet our Warehouse Associates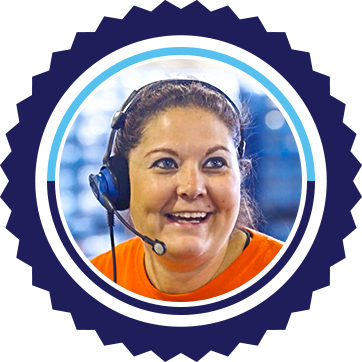 At ALDI, they make sure that you are fully prepared for what you're going to be doing. Everybody gets the time that they need to learn the job.

– Jamie,
Dry-Side Selector
Benefits
When you join our team, we make sure you're covered. From pay to training to insurance, there's tons of perks with an ALDI career.
Industry-Leading Wages

Paid Vacation Time

(For Eligible Employees)

Health Coverage

(For Eligible Employees)

Collaboration

Award-Winning Employer

401(k) Retirement Savings and Match
Responsibilities
3rd Shift Full-Time Warehouse Associate
4201 Bagley Ave, Faribault, MN, USA, 55021


Position Type: Full-Time
Average Hours: 30-35 hours per week
Starting Wage Effective January 30, 2023: $26.50 per hour 
Sunday Premium: Premium pay of $1.00 will be paid for hours worked on Sunday. 
Shift: 3rd Shift - 11:00 PM start time
Duties and Responsibilities:
Must be able to perform duties with or without reasonable accommodation.
• Selects and receives incoming stock efficiently to effectively fulfill orders received from stores.
• Relocates merchandise throughout the warehouse according to product handling guidelines.
• Sorts, organizes and loads merchandise strategically in preparation for shipment and unloads incoming shipment from trucks/ back-hauls.
• Performs general cleaning duties to achieve warehouse appearance standards and safety requirements.
• Participates in-taking warehouse inventory counts according to guidelines.
• Cooperates and interacts effectively with peers, suppliers and warehouse leadership through ongoing communication and exchange of information.
• Provides input to the warehouse management regarding changes to improve processes.
• Inspects product, consults with the warehouse management regarding product quality, safety concerns and sanitation issues.
• Acts and decides independently within the delegated area of responsibility.
• Assists warehouse management in achieving budgeted goals.
• Performs all assigned tasks, accurately, efficiently, and within company policy and procedures.
• Follows the ergonomic program according to established procedures.
• Operates equipment according to safety guidelines in performance of essential job functions.
• Notifies management regarding product quality, safety concerns, and sanitation issues.
• Other duties as assigned.
Job Qualifications:
ALDI Acts Competencies:
Perform within ALDI Acts competencies as outlined below.
• Acts Conscientiously: Demonstrates concern for quality, product integrity, and safety of one's own and others' work and impact to the stores.
• Collaborates and Cooperates with Team: Commits to and supports a collaborative working environment with peers and supervisors.
• Demonstrates a Positive Attitude and Resilience: Adapts positively to pressure, setbacks, challenges and change in order to achieve and sustain peak effectiveness.
• Drives for Success: Delivers excellent performance by seizing opportunities and proactively taking concrete actions that adhere to ALDI policies and procedures. Goes the extra mile and persistently overcomes obstacles to improve results.
• Organizes and Executes with Efficiency: Makes decisions, stays organized and maintains compliance with ALDI standards to support overall productivity and speed in the warehouse both for him/herself as well as the broader team.
Job-specific Competencies:
Knowledge/Skills/Abilities
• Ability to interpret and apply company policies and procedures.
• Excellent verbal and written communication skills.
• Skill of performing basic arithmetic equations such as addition, subtraction, multiplication and division.
• Gives attention to detail and follows instructions.
• Ability to work both independently and within a team environment.
Education and Experience:
• High School Diploma or equivalent preferred.
Physical Requirements:
• Frequently required to lift and place product weighing up to 45 pounds on pallets at various heights.
• Frequently move merchandise from warehouse stock and prepare product for store deliveries.
• Frequently required to sit, stand, bend, reach, grip, push, pull, lift, carry and walk throughout the warehouse.  
• Continuously work in varying temperatures, hot and cold (including outdoor temperatures and refrigerator/freezer environments).
• Ability to safely and properly operate powered industrial equipment.
ALDI offers competitive wages and benefits, including:
401(k) Plan
Company 401(k) Matching Contributions
Employee Assistance Program (EAP)
PerkSpot National Discount Program
In addition, eligible employees are offered:
Medical, Prescription, Dental & Vision Insurance
Generous Vacation Time & 7 Paid Holidays
Up to 6 Weeks Paid Parental Leave at 100% of pay
Up to 2 Weeks Paid Caregiver Leave at 100% of pay
Short and Long-Term Disability Insurance
Life, Dependent Life and AD&D Insurance
Voluntary Term Life Insurance
Click here to learn more about the benefits ALDI has to offer
ALDI is committed to equal opportunity for all employees and applicants. As a proud Equal Opportunity Employer (EOE), we do not discriminate based on race, color, national origin, ancestry, citizenship status, religion, sex, sexual stereotyping, sexual orientation, gender, gender identity, gender expression, age, marital status, mental or physical disability, medical condition, genetic information, military or veteran status, pregnancy (which includes pregnancy, childbirth, and medical conditions related to pregnancy, childbirth, or breastfeeding), or any other protected characteristic. Employment may be contingent upon ALDI's receipt of an acceptable and job-related drug test, motor vehicle report, and/or reference check, as applicable and permissible by law.
Click here to learn more about diversity, equity & inclusion at ALDI
View
Saved Jobs
You have not saved any jobs yet.
Recently
Viewed Jobs
You have not recently viewed any jobs.
Sign Up For Job Alerts
Keep up on all the latest opportunities at ALDI.
Sign Up