WE'RE STOCKING OUR SHELVES
WITH AWARDS!
From "employer of choice" awards to product awards, we love being the best. Take a peek at the awards below and help share the buzz: at ALDI, we hire the best talent to bring the best products to our customers every day!
2018, 2017, 2016 and 2015 Forbes America's Best Large Employers
It's official! For four straight years, ALDI has been recognized as one of America's Best Large Employers by Forbes. That's 2015, 2016, 2017 and 2018 that we've been chosen by our own employees as one of the best places to work! ALDI knows our people are the key to our success, and we are thrilled that our employees are as proud of working for us as we are of them!
2018 and 2017 National Top Workplaces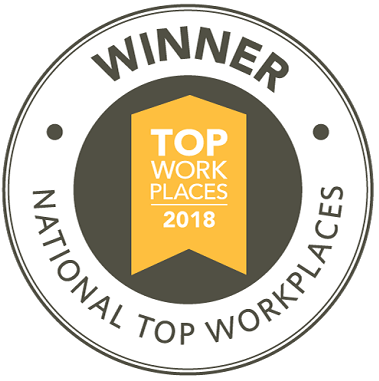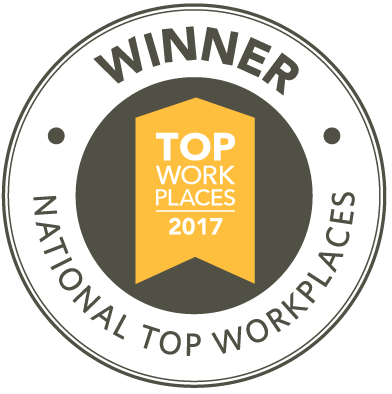 For the second year in a row ALDI has been named a National Top Workplace by Workplace Dynamics! This award celebrates companies with the most engaged employees based on our employees' feedback. Thank you to all our employees across the nation for making ALDI a leading retailer and employer. We wouldn't be here without your hard work. This award belongs to YOU!
Click here to learn about our additional recognition as Regional Top Workplaces!
2018 Indeed Best Places to Work: Compensation and Benefits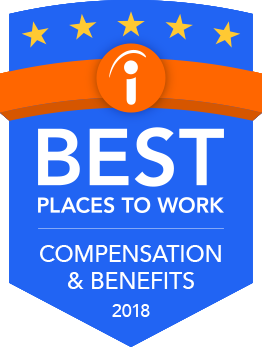 We've made Indeed's Best Places to Work: Compensation and Benefits award list! We take great pride in offering our employees market-leading wages and offering benefits that are above the national retail average. Thanks to our past and current employees for the fantastic reviews about our compensation and benefits packages.
2018 and 2017 Top Diversity Employer Award by Hispanic Network Magazine
At ALDI, we strive to maintain an inclusive atmosphere for all, and we are thrilled to have been named a Top Diversity Employer by Hispanic Network Magazine (HNM) for the second year in a row. HNM is one of the nation's fastest-growing magazines, promoting the advancement of Hispanics in all aspects of education, business and employment to ensure equal opportunity, and we are honored to be recognized.
2017 BEST AND BRIGHTEST COMPANIES TO WORK FOR IN THE NATION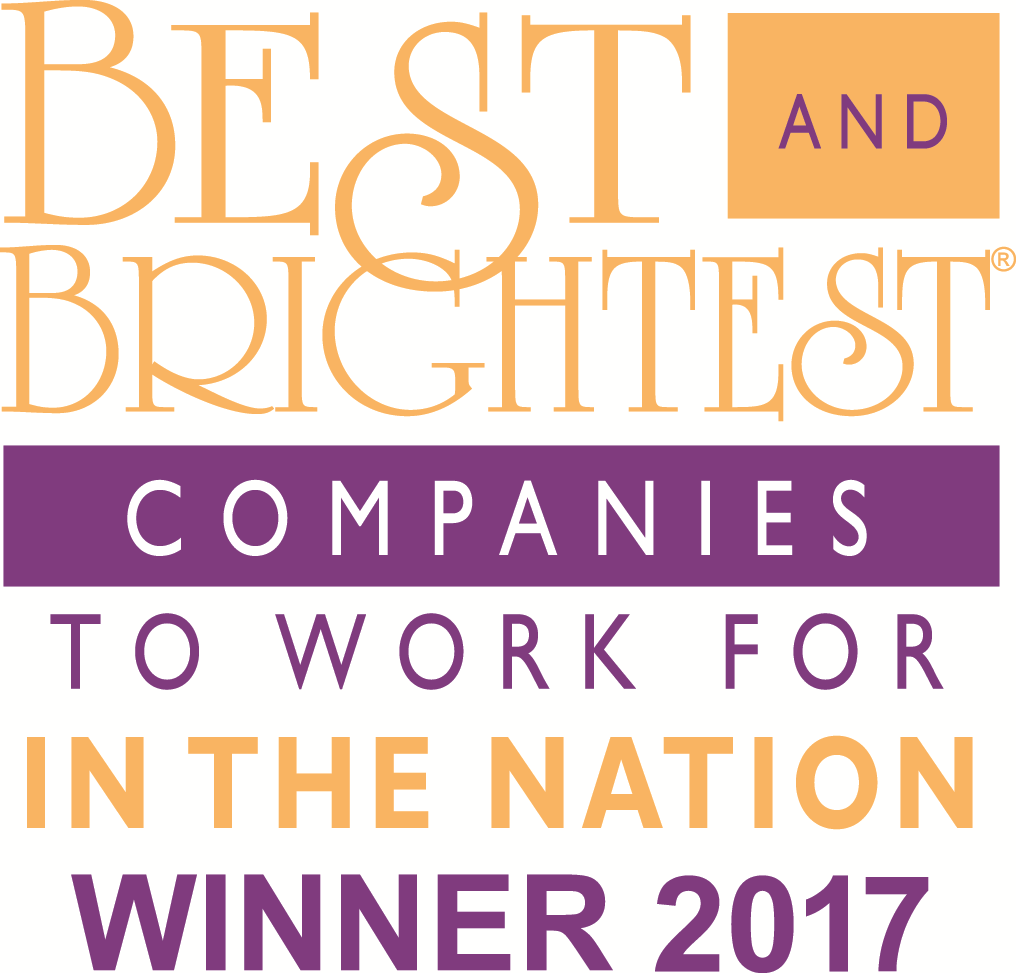 Our people are our passion. That's why we're proud to be named one of 2017's Best and Brightest Companies to Work for in the Nation by the National Association for Business Resources. The list recognizes organizations that demonstrate an impressive commitment to their employees and deliver exceptional human resources practices. Thank you to our leaders throughout the company that are dedicated to creating positive, productive work environments– and the amazing employees who make it all worth it.
2016 Top 25 Best Places to Work for Recent Grads Award by Symplicity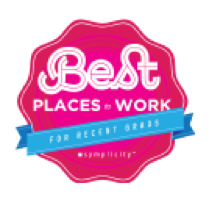 At ALDI, our District Manager position was named one of the country's Best Places to Work for Recent Grads by Symplicity.com. This accolade further confirms what we have always known: to be the best, you have to invest in the best. We are proud of our commitment to the success of our District Managers. More importantly, we are proud that the responsibility, accomplishments and advancement opportunities offered within the District Manager role are deeply rewarding for our young executives.
2014 ERE Recruiting Excellence Award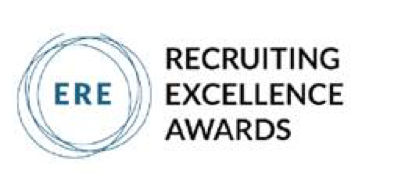 At ALDI, we recognize that a great career is dependent upon a great start. That's why we offer our District Managers 50+ weeks of training prior to taking a district! We think this is pretty exciting, but don't take it from us. Our comprehensive, 50+ week training program for our District Manager position was named best in class by the ERE, the premier source for information and education in the HR and recruiting industries.

---
2017 Best New Product Awards

With a wide variety of new products (including organics , gluten-free options, baby items, snacks, beverages and more) filling up the shelves each year, it's no surprise that 8 of our favorites have been voted winners of the 2017 Best New Product Awards thanks to feedback from consumers like you! We're honored that our products have been given the title of Best New Product in multiple categories, according to results of the 2017 BrandSpark Best New Product Awards survey and real user feedback from Shopper Army.
2017 Gluten-Free Buyers Guide 7th Annual Gluten-Free Awards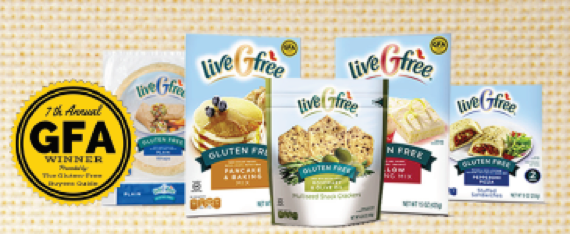 There's no need for a double-take at the ingredients with our award-winning gluten free products. Based on thousands of consumer votes each year, the Gluten-Free Buyers Guide identifies the top 400 gluten-free products. We're pleased to announce that 5 ALDI-exclusive liveGfree products have been named winners in the 7th Annual Gluten Free Awards! We love being a favorite in the gluten-free community!
2017 Product of the Year Awards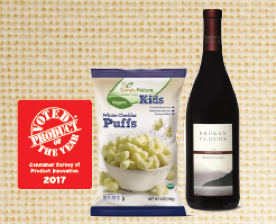 Have you tried our ALDI exclusive SimplyNature Organic White Cheddar Puffs or Broken Clouds Pinot Noir? Over 40,000 customers did and voted them 2017 Product of the year winners in the Salty Snacks and Wine category!
2016 Parent Tested Parent Approved (PTPA) Seal of Approval

We've all heard that moms and dads know best. And at ALDI, we count on it! Every year, parents test various products and services and award those with the highest ratings with its Parent Tested Parent Approved (PTPA) Seal of Approval through PTPA Media.
We couldn't be happier to announce that 12 of our ALDI food and baby-related products attained the 2016 Parent Tested Parent Approved (PTPA) Seal of Approval. Not only do we stand behind our products, but parents do too!
PTPA Media, North America's largest volunteer parent testing community, evaluates various products and services, and awards the highest rated ones with its Parent Tested Parent Approved Winner's Seal of Approval.
2015 Supermarket News Retail Achievement Award

Our continuous expansion and growth earned ALDI the 2015 Supermarket News Retail Achievement Award! ALDI was awarded based on our goal to open 650 new stores across the country, bringing total operations to nearly 2,000 stores coast-to-coast by 2018. By investing more than $3 billion to pay for land, facilities and equipment, we will be creating more than 10,000 new jobs at our ALDI stores, warehouses and division offices; and serving more than 45 million customers per month. Now that's something to celebrate!
Market Force Information

There's smart, and then there's ALDI Smart. Smart shopping means turning to ALDI to find high quality foods for the lowest possible prices. That's why we're one of America's favorite grocery stores. For the sixth year in a row, we are proud to be recognized by Market Force as the value leader among US grocery stores, according to an independent survey of US consumers. Because, who wouldn't want to pay less for more!
The awards say it all—we're great at what we do. But what's the ALDI secret? Our hardworking and passionate employees who go above and beyond to provide great customer service every day make all of these recognitions possible. From our store management and staff to our District Managers and more, every employee plays an integral role in our success. Learn about our amazing team!