District
Managers.
Serious responsibility
and serious rewards.
The District Manager position at ALDI is a challenging one. Your first year will be spent going through extensive training, taking on store management, operations and performance for a multi-million-dollar district. But with these challenges come rewards: $80,000 starting salary, $5,000 signing bonus, either an Audi A3 or BMW X1 (depending on availability), an iPhone and competitive benefits. Because at ALDI, we invest in ambition, reward success and promote from within.
Role and
Responsibility.
Our District Managers are tasked with managing the operations of an entire ALDI district. With real power and decision making abilities, you'll be entrusted with the opportunity to make a true impact on our global organization and accomplish what some professionals wait their entire careers to achieve.
Responsibilities:
Manage millions of dollars in business
Run up to five stores in your own district
Lead your own employees
Make decisions that drive business results
Help ALDI remain an industry leader


Benefits at ALDI.
It's real responsibility managing millions of dollars and providing hands-on leadership to your district. But you'll have the chance to make a true impact in the organization and advance further than you ever thought possible. With that advancement comes the benefits you'd expect from a world-class company like ALDI:
$80,000/year Starting Salary + $5,000 Signing Bonus
Company provided Audi A3 or BMW X1 (depending on availability)
iPhone
Generous Vacation Time
401(k)
Company Contribution to Retirement Savings Plan
Major Medical, Dental, Vision Insurance & Prescription Coverage
Life Insurance
Short- and Long-Term Disability Insurance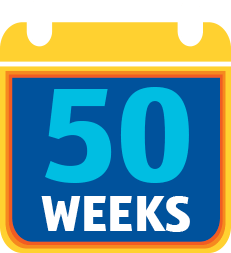 Our comprehensive, 50+ week training program was named best in class by the ERE, the premier source for information and conferences in the HR and recruiting industries. As a new District Manager, you'll enjoy a hands-on learning experience that immerses you in the day-to-day operations of ALDI and exposes you to our entire business. More than that, it's our investment in you and your career success at ALDI.
Training is broken down into different areas:
with Peer Advisor

In-Store Training

Warehouse Training

as Acting Assistant Store Manager
Store Training Overview

as Acting Store Manager

Real Estate & Purchasing Training

of District Manager Training Next, you will partner with two additional District Managers while continuing to receive support from your Peer Advisor. You'll continue to build your knowledge and skills as you see firsthand what it's like to be entrusted with real power and decision-making abilities. You'll learn how to manage millions of dollars in business, oversee and develop numerous teams of employees, and make the executive-level decisions you need to soon lead a district of your own.
Training is broken down into different areas:
Administrative Training

District Manager Training

Executive Training

Managing your District with Supervision*
*Various 1-day career development seminars.
Career
Development
Completing the District Manager training program is only the first step in the ALDI learning process. We are committed to the continued development of our District Managers and provide specific training on hiring techniques, legal issues in retail, general leadership development, personal organization, diversity and other relevant topics. In fact, our "promote from within" philosophy means that ALDI Directors, Vice Presidents and Presidents began their careers as District Managers!
Want to grow your career while exploring a new environment? The ALDI International Expatriate program offers experienced District Managers the chance to experience our business in an entirely different culture. For two years, you can be immersed in one of our many incredible locations worldwide. Through this, you'll gain both the personal and business perspective and insight necessary to take your career even further within our organization.
Internships
Are you an undergraduate or graduate student planning for the future? Join the ALDI team through one of our internships.
Learn More