Our record of success is only matched by your potential for it.
As an ALDI District Manager, you'll start with a year of training, work with a great team and manage millions in sales. You'll also drive a company provided car, either an Audi A3 or BMW X1, and earn $80,000 to start plus a $5,000 signing bonus, with the potential to earn $110,000 in five years.
But it's not all about what we can offer you. First and foremost in this role, you'll lead. You'll lead in the way you show your team, your stores and your customers what it means to work with passion and integrity. You'll lead by putting their needs first, facilitating collaboration at every turn and sharing your drive for success. You'll work hard and we'll help you sustain a level of performance higher than you ever thought possible.
If you're ready to join a company whose plans for the future are as ambitious as yours, consider ALDI.
View available opportunities
Roles and
responsibilities
As a
District Manager,
you'll oversee an ALDI district which could include up to six stores. After a year of training, you'll work hand in hand with your Store Managers to guide and manage the operations of an entire district. This means you'll have the opportunity to influence every aspect of your stores in your district — from projecting staff needs and inventory, to long-term planning and motivating your team — all while making a true impact on ALDI's success, your district's success and your own success.

Here are a few of your responsibilities: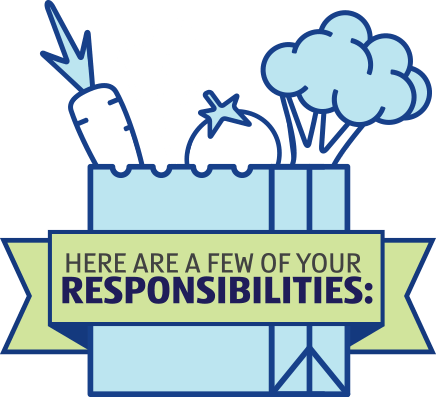 Manage millions

of dollars in business across your district
Frequently walk the floors of your stores with the Store Managers,

encouraging and coaching

your team and talking directly with customers
Keeping store leadership focused on meeting ALDI's goals and

big picture objectives

Work with your team

of managers to oversee customer service, staffing, development, training, inventory, budgets and revenue controls for up to six stores in your district
Set ambitious standards for every member of your team to

deliver superior customer service

at every turn
Maintain high ethical standards and

live ALDI's values

in everything you do

Fuel our company growth

by opening new and remodeled ALDI stores
Help ALDI remain

an industry leader

We'll prepare you for everything.
Our ALDI District Manager program starts with 51 weeks of training that will do more than introduce you to the role. We'll immerse you in our culture and values while you gain the tools you'll need to thrive as a District Manager. The training program was named Best in Class by ERE, the premier source for information in the HR and recruiting industry.
A key part of the training will be your Peer Advisor. Along with being a one-on-one mentor, your Peer Advisor will walk you through the training process, showing you how to succeed in the role and helping you build a dependable support system as you work through the training.

Phase 1 - STORE OPERATIONS
First 31 weeks focus on hands-on learning for the store and warehouse roles.
weeks 1 - 31

Phase 2 - EXECUTIVE TRAINING
Last 20 weeks focus on leadership training.

weeks 32 - 51
Continuing to get better.
Career Development at ALDI
Your year of training is just the beginning. Throughout your time with ALDI, we're committed to your ongoing development. We offer annual performance reviews where you are given the opportunity to review career aspirations with your direct leader. We also offer various development programs focused on refining your personal communication style and leadership ability. You'll always be learning and growing with opportunities to participate in special assignments, committee work and even by taking on a role as a peer advisor. Is our development plan successful? Many ALDI Directors, Vice Presidents and Presidents began their careers as District Managers and continue to grow with ALDI.
District Manager
Ready to put your ambition to work? Our District Managers are tasked with managing the operations of up to six ALDI stores, leading and developing store teams and making decisions that drive real business results.
Corporate Manager
We set a higher standard in everything we do — just ask our Corporate Managers! Our Corporate Managers lead teams of highly skilled and talented professionals focused on pushing our business forward and delivering value.
Expatriate
As a District Manager Expatriate, you'll have the chance to demonstrate your ability to lead and manage across ALDI's global operations. Whether it's Australia, mainland Europe, the U.K., Ireland or China, the Expatriate Program paves the way for growth and success in an evolving international environment.
District Manager Division (DMD)
When we say welcome to more, we mean it. As the District Manager Division, you'll be responsible for leading and guiding the day-to-day operations of our talented divisional office teams.
Director
Have big plans for the future? Our Directors do - for themselves, their team and the future of our company. As a divisional or corporate Director at ALDI, you'll be responsible for overseeing and leading teams with widespread impact within a specific function - Operations, Warehouse, IT, Buying, Human Resources, Finance and more.