Big things start right here.
Want a career that will set you up to accomplish more? Start with ALDI. Join one of our Internship programs and begin your career with a company that's continuing to grow.
See internship opportunities
Get ready
for your
next step.
District Manager Internship Program This in-depth, intensive 10-week program will prepare you for a career as an ALDI District Manager. While working alongside a current District Manager, you'll be immersed in our successful, dynamic work environment and see the level of commitment, hard work and dedication it takes to succeed here. While earning your $1,000 a week salary, you'll take on real assignments and work on real projects while showing us that you'll thrive at ALDI as a District Manager.
$1,000 per week
Work with ALDI executive leaders
Make real-world decisions
Learn more about our District Manager roles

10 Intense Weeks
Here's the structure for our 10-week District Manager Internship Program.
Weeks one and two
We start with a two-week overview to give you insight into the day-to-day responsibilities of a District Manager
Weeks three, four and five
You'll work in an actual store alongside Store Managers and store staff, participating in every aspect of store operations
Weeks six and seven
You'll dive deep into staffing, policy supervision and employee development
Weeks eight and nine
You'll shadow your District Manager peer advisor for two weeks
Week ten
You'll work with and learn directly from your division's Directors and Vice President and present your summer project
Real responsibility
from
day one.
IT Internship
Program
While gaining real-world experience during this 12-week paid internship, you can apply your technical aptitude to support ALDI IT — from projects and software development, to infrastructure and more. You will be working in a collaborative IT environment alongside IT professionals, contributing to real projects that have nationwide impacts. You'll have the opportunity to respond to changing priorities, show initiative and achieve results through team collaboration while showing us that you'll thrive in an IT career at our rapidly growing company.
12 weeks immersed in technology.
Here's the structure of our IT internship program:
Weeks 1-2

You'll start by learning about the department, meeting your team and exploring the different environments of technology

Weeks 3-10

You'll be a true member of the department while working on real life projects for which you'll be fully responsible

Weeks 11-12

You'll create a final project and give a presentation to ALDI IT leadership about your internship
Share your love of ALDI.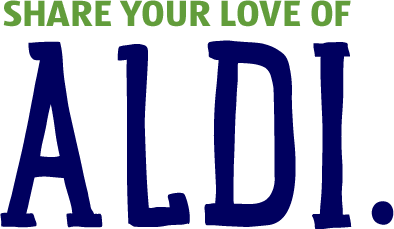 The Student Ambassador Program
If your internship is successful and you accept a full-time position or second-year internship with ALDI, you can become a Student Ambassador for ALDI when you return to school for your junior or senior year. This gives you the opportunity to represent ALDI on your campus. Throughout the school year, you'll work directly with classmates and ALDI District Managers at ALDI-sponsored events and career fairs. You'll also earn a per-semester stipend for your hard work.