See what's in store for you.
As a part of our Store team, you'll be on the move in our fast-paced environment. There's a lot to be done and all of our employees perform a variety of roles, from stocking the store to cleaning and cashiering. That's why we offer training that will prepare you for any challenges you'll face. This attention to our people is why we're one of the fastest growing grocery stores. You'll use your training to make our stores run smoothly, work hard, keep a positive attitude and give our customers great value and a great experience.
Here, you'll also find a dynamic, team-oriented environment where every day brings new challenges and opportunities. At ALDI, we're more than colleagues and co-workers. In our stores, we're a family that rallies together to meet aggressive goals and treats each other with respect.
View available opportunities
Store Structure
You'll find these six roles in our stores, each focused on delivering value and quality to our customers. No matter your role, you can expect to work hard, learn and grow your career.
Part-Time Stocker
This is more than just work - this is working together for our customers! As a part-time Stocker, you'll support store management by stocking our shelves, keeping the store looking its best and assisting with various store tasks.
Part-time stockers are expected to work up to 25 hours per week; must be available to work mornings and weekends.
Part-Time Cashier
You bring the passion for treating the customer right - we'll supply the rest! As a part-time Cashier, you'll be front and center working the register, delivering exceptional customer service and helping our stores run smoothly.
Part-time cashiers are expected to work up to 25 hours per week; must be available to work nights and weekends.
Store Associate
We don't hire people to chase carts - we hire people driven for success! As a full-time Store Associate, you'll spend part of your day behind a cash register, part stocking shelves and the whole time working with customers and building your career.
Part-time employees are expected to work less than 25 hours per week. Full-time employees are expected to work at least 25 hours per week.
Shift Manager
Our Shift Managers play a crucial role in keeping the store running! They help manage the sales floor, as well as supervise and support store teams - all while delivering exceptional customer service. It is a fast paced, hands-on role with a lot of responsibility.
Full-time employees are expected to work at least 25 hours per week.
Manager Trainee
Ready to run your own ALDI store? As a Manager Trainee, we'll prepare you to become an ALDI Store Manager by working closely with leadership on how to efficiently and effectively conduct store operations. In this training program, you'll learn about maximizing sales, controlling expenses and providing excellent customer service.
Store Manager
How are we going to run nearly 2,500 stores? With serious talent! Our Store Managers are responsible for leading and motivating their teams to keep our stores running smoothly. Being a Store Manager at ALDI is all about knowing how to multitask, anticipating challenges and going the extra aisle to ensure that our stores and its employees are successful.
Learning to lead.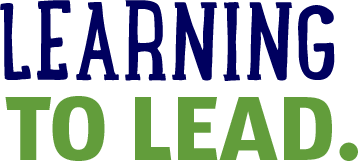 Manager Trainee
As a Manager Trainee, you'll begin your career with ALDI by completing a 32-week training program designed to prepare you to be a successful Store Manager. The training program starts with an introduction to our values, the ALDI Difference and our vision for you and your career. Our training shows you way more than just the basics of running an ALDI store. You'll learn everything from prepping and counting inventory, to keeping the store stocked and compiling a sales budget, to making a staff schedule and writing store goals with action plans for meeting them.
As part of your training, you'll also work closely with your team of Store Staff to deliver an exceptional experience for our customers. That means being a master multitasker who anticipates challenges before they happen and is a strong motivator and leader. You'll build a career focused on developing skills in other people, enhancing the performance of your team and embracing change. This is where we help you take your next step.
Start your career out in front.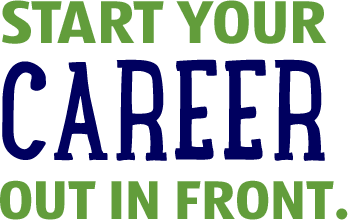 Store Staff
Bustling with energy, our stores put our ALDI Store Staff front and center. Here, you'll be the face of the ALDI shopping experience, providing our customers with the service, products and environment they expect. You'll help give them the highest quality products at the lowest possible price.
That's why your smile and pleasant demeanor are just as important as your efficiency and attention to detail. Every day, your role will change to fit what the store needs. Sometimes, you'll stock product and monitor inventory; other times, you'll be a cashier and keep the store looking great. It's our store staff that continuously delivers exceptional customer service and keeps our customers coming back for more.
For those who are driven for success, are passionate about our customers and have a positive attitude, consider joining our Store team.
See what it takes to work in our stores. View all of our Employee Videos