Actually, our story is just beginning.
Since opening our first store in Germany in 1913, ALDI has won over more and more customers with our value, selection and service. Internationally, we operate more than 6,000 stores in 11 countries. Our first U.S. location opened in Iowa in 1976 and we now operate more than 1,800 stores in the U.S. that serve more than 45+ million customers every month. And we plan to keep growing: Our goal is to operate nearly 2,500 stores in the U.S. by 2022.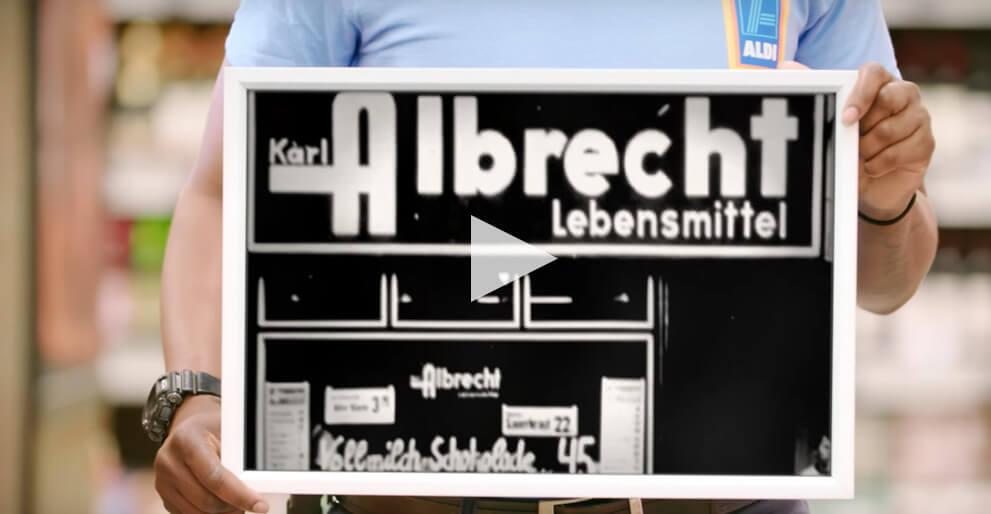 A Simple Story ALDI USA
Our History
1913
We begin

Anna Albrecht opened a small food store in Essen, Germany. In 1948, her sons took over the store and expanded to 4 locations.

1954
First self-serve

We opened our first self-service store in Essen-Schonnebeck. This was the first of its kind in Germany.

1962
A name is born

Albrecht + Discount = ALDI

We shortened "Albrecht Discount" to ALDI, and by 1968, we had more than 200 ALDI locations.

1976
Welcome to Iowa

Our first U.S. location opened in southeastern Iowa.

1990s
Growing footprint

We expanded to Great Britain and Ireland, opened 300 new U.S. stores and launched new divisions across the Midwest.

Early 2000s
More growth

We expanded to Australia, Slovenia and Hungary, opened 220 new U.S. stores and launched new divisions in Illinois, Michigan, North Carolina, Pennsylvania and Tennessee.

Late 2000s
Expansion in the U.S.

We opened more than 340 new U.S. stores as well as new divisions that expanded our footprint across the United States, from Connecticut and Florida, to Texas and California.

Today
Growing & growing

We're experiencing unprecedented growth in the United States, opening over 100 new stores every year. By the end of 2022, we'll operate nearly 2,500 stores. That's an increase of nearly 40% in just 4 years!
Our plans are as ambitious as you.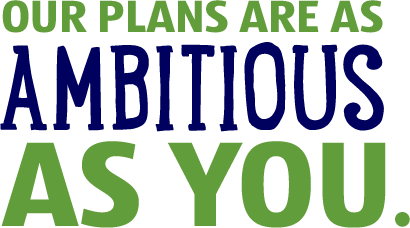 Our explosive growth is bringing the ALDI brand to new regions and communities. Across our organization and around the country, we're creating opportunities for people of all skill levels. If you have a retail background, IT skills, marketing know-how, or just want to join a company with big plans for the future, start growing with ALDI.
Facts about our growth:
We currently operate

25

divisions across the United States.
We're

expanding

into new geographies
throughout the country.
On average, we've opened
more than


100

new stores
a year since 2014.

45

+ Million With our 2018 expansion complete,
we've opened new and remodeled
stores coast-to-coast serving


45

+ million customers per month
in the U.S.

25,000

Our expansion is creating


25,000

new jobs at our stores,
warehouses and
division offices.

2,500

Stores By 2022, we'll operate nearly
2,500 stores, making ALDI the
third largest grocery retailer by
store count in the United States.
ALDI Division Map
To help us work better across the country, we break it down into 25 divisions. That's how ALDI can effectively and efficiently manage all of our stores from coast to coast. With so many locations, that means you can find an ALDI opportunity near you.
Structured for success.

ALDI is more than a grocery store. Much, much more. We're an international organization with teams from all backgrounds spread across the world. We're Logistics Professionals, IT gurus, Quality Assurance Specialists, Corporate Buyers, District Managers, Store Associates and Master Chefs, just to name a few. From our U.S. Corporate Office in Batavia, Illinois, our Naperville Corporate Administration Campus and our Aurora NIT Campus, to all of our stores around the world, we share a love of helping our customers and an ambition to make ALDI more successful. Here's how we break things down:
The Aldi difference is
everything.
How do we provide the highest quality products at the lowest possible prices? By focusing on responsibility, consistency and simplicity in everything we do. We also offer our own exclusive brands and private label products that maintain our quality standards at a more affordable cost.
Our stores offer customers the most commonly purchased grocery and household products in the most sought after sizes. Also, our stores are built to be smaller and more manageable and they're designed with sustainable, long-term savings in mind.
Other unique features of ALDI stores: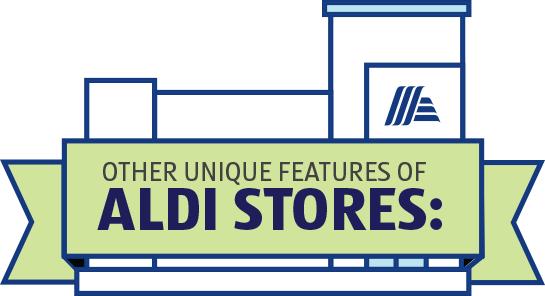 Reusable savings

Our customers bring their own or buy our reusable bags

25 cent deposit

Cart deposit system encourages customers to return carts and eliminates the need for our employees to spend time retrieving carts

Double duty

All packaging doubles as product displays, which saves time and money

Twice as nice

If customers aren't 100% satisfied, we replace the product and refund their money

Just Right

Our stores are modestly sized and don't offer non-essential services

Our own network

In-house distribution network streamlines operations

Open with purpose

Not operating 24/7 lowers labor, energy and rent costs
Product Showcase
When you step into an ALDI, one of the first things you'll notice are the unique ALDI-exclusive brands. That's because we focus on our own private label brands that deliver top quality at an affordable price. In fact, 90% of all the products we carry are private label. Our ALDI-exclusive products are tested in our Test Kitchen to ensure they meet or exceed the national brand quality standards. And we can pass these savings onto our customers. This is just one way that we continue to deliver the highest quality products at the best prices.
Want to know just how good our products are?
Take a look at our product awards HERE.Link opens in new window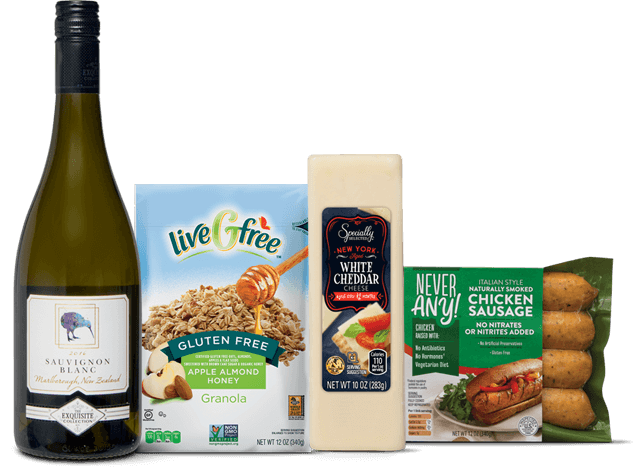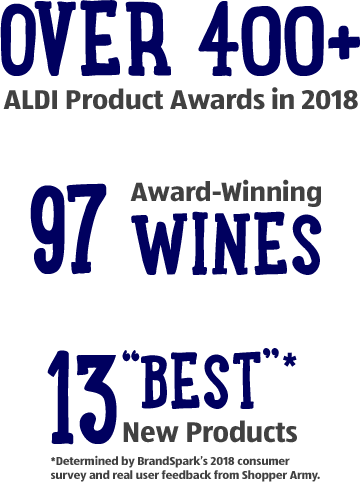 Over 400+ Aldi product awards in 2018. 97 Award-winning wines. 13 "Best" new products - Determined by BrandSpark's 2018 consumer survey and real user feedback from Shopper Army.