Our Webberville, MI Division is looking to grow their Warehouse team!
We're hiring for the following positions:
1st Shift Full-Time Warehouse Associate
3rd Shift Full-Time Warehouse Associate
Part-Time Warehouse Associate


Frequently Asked Questions about Warehouse Jobs at ALDI
What is the Warehouse Associate salary at ALDI?
Starting Wage:

Up to $24.00 per hour (based on shift and schedule differential pay)
*Premiums are paid per the below chart based upon selected consistent schedule at start date
Sunday Premium: Premium pay of $1.00 will be paid for hours worked on Sunday.
Shift:

1st Shift - 7:00AM start time
Schedules: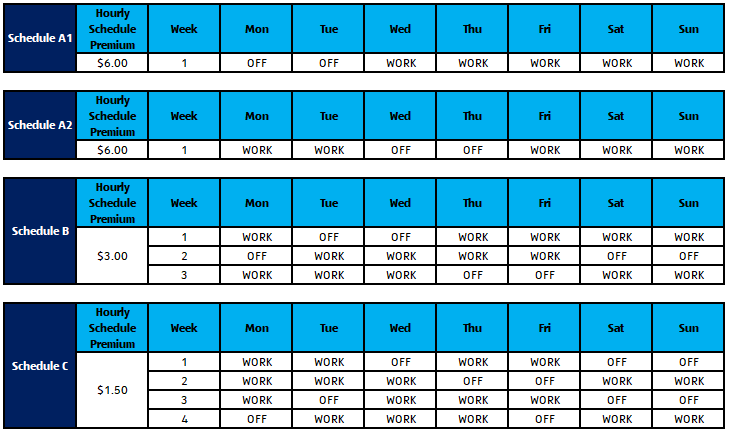 What hours are Warehouse Associate employees expected to work?
ALDI offers full-time and part-time warehouse jobs!

Average full-time: 30-35 hours per week
Average part-time: less than 30 hours per week
Do you need to be a high school graduate to work at ALDI's Webberville warehouse?
A high school diploma is preferred.
Do I need to bring my resume to my warehouse job interview?
While bringing a resume to your interview is not required, it is recommended.

We're ALDI, the nation's low price grocery leader and one of America's favorite grocers. We've grown a lot in the past few years, expanding our reach and customer base all around the country. We're one of the fastest-growing retailers in the nation, and we are charting an aggressive growth course. And that's where you come in.
We're growing - and so are the career opportunities & wages within our Webberville, MI divisional warehouse. With Full-Time and Part-Time positions available, our warehouse is hiring and looking for motivated people - like you! If you're looking for more in a career & competitive pay, check out our available opportunities and apply for a role with ALDI today!


ALDI Webberville, MI Division Divisional Map
ALDI Inc.

2625 North Stockbridge Road Webberville, MI 48892