National Services Recruiters
National Buying, National Customer Interaction & National Supply Chain Management
National Services Culture:
We're ALDI, one of America's favorite grocers, focused on promoting our three core values: consistency, simplicity and responsibility. Building efficiencies at every level of the business, along with providing the best value and quality in everything we do, directly attributes to ALDI's growth and success. Our environment is made up of dedicated and hardworking employees who are passionate about their work. The teams within our National Services department consists of positive individuals who see firsthand how their work contributes to the organizations overall success.
Meet our Recruiters!
Click here to learn more about our team members. Top row from left: Elena, Kasey, Jaclyn, Breanne and Maritza. Bottom row from left: Jessica, Darin and Jamie.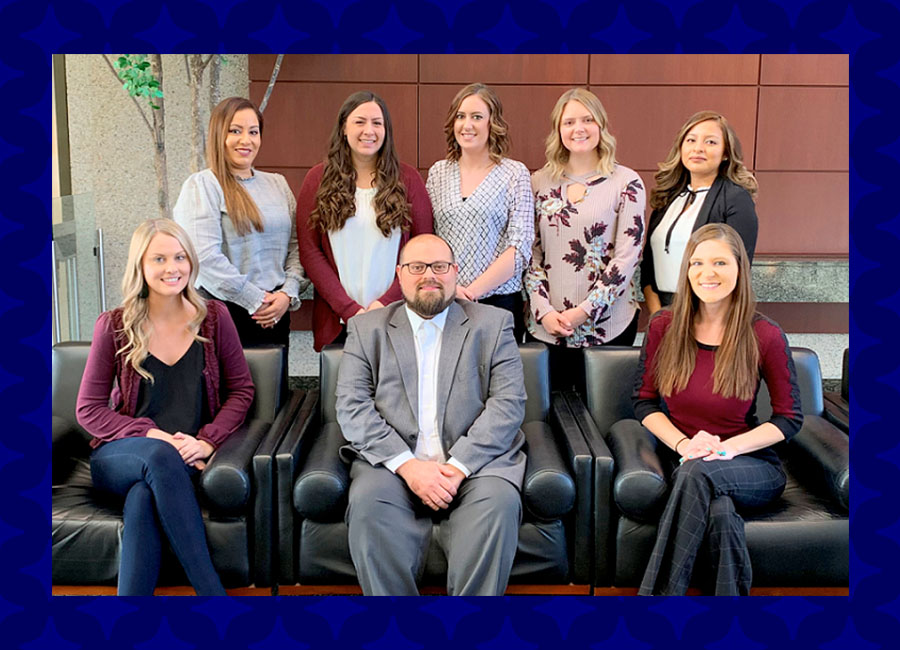 National Services Hiring Process:
Our National Services hiring team works to ensure that all candidates have a clear understanding of the positions we offer, the daily duties and expectations, as well as the dynamic with other internal teams (Administration, Pricing / eCommerce, Merchandising, etc.). A diagram of our hiring process can be found below. Please visit our FAQ and Best Practices pages for additional interview & hiring information.