Monthly DE&I Spotlights

September 15th-October 15th 2023

National Hispanic Heritage Month is a time to recognize the identity and influence of the Hispanic and Latino community. Each year between Sept. 15 and Oct. 15, we celebrate the cultural richness of Hispanic and Latino people, including those with origins in the Caribbean, Central America, Mexico, Spain and South America.
This commemoration takes place in both September and October as a tribute to the independence celebrations of several Latin American countries: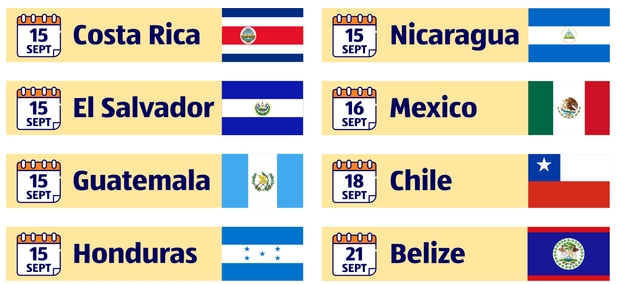 Defining Terms
Learn about the difference between Hispanic, Latino/Latina, Latinx and Spanish.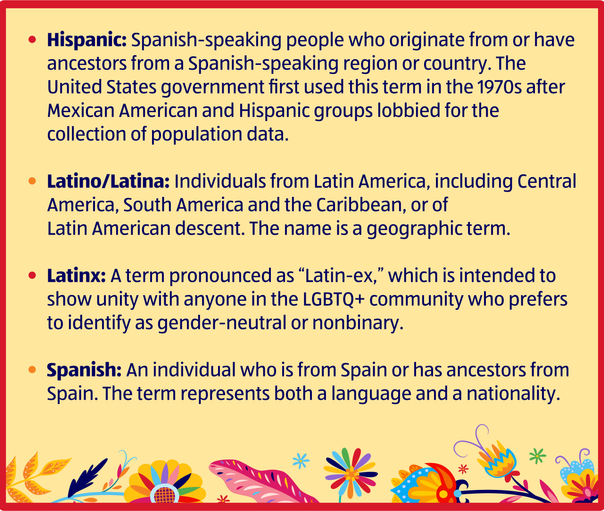 Be the Change You Want to See!
How are we supporting the Hispanic and Latino community? Through our Hispanic Scholarship Fund! The Hispanic Scholarship Fund empowers students and parents with the knowledge and resources they need to successfully complete higher education — which aligns with the commitments ALDI has made to support diversity, equity and inclusion in our communities.
You can also be part of celebrating the Hispanic and Latino community by learning more:

June 2023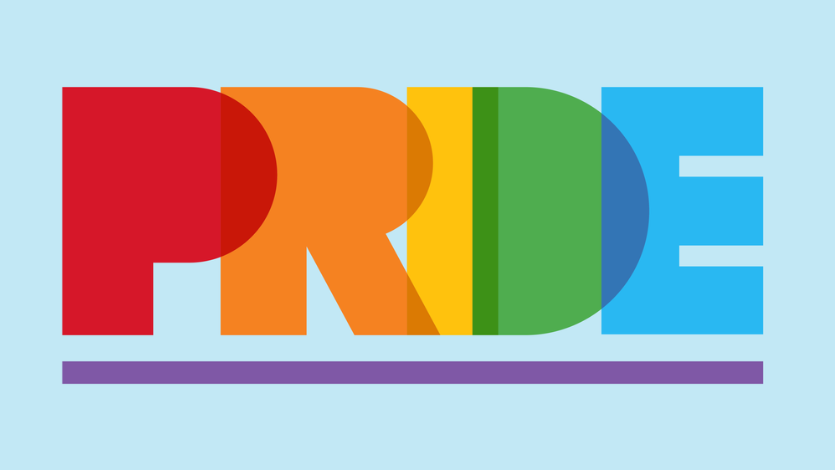 PRIDE Month
Celebrate the LBGTQ+ this Pride Month.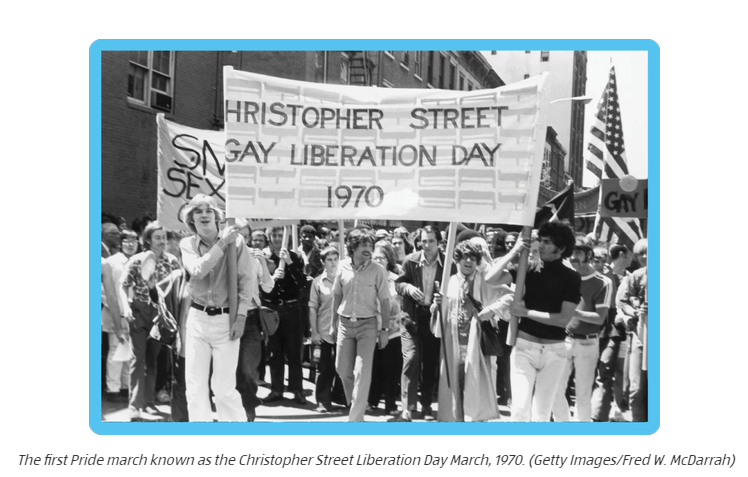 Five months later, activists gathered at the Eastern Regional Conference of Homophile Organizations and advocated for a one-year anniversary march in honor of the Stonewall Riots. The motion passed during the conference, and the Christopher Street Liberation Day Umbrella Committee began plans for what would become New York City's first Pride parade, known at the time as the Christopher Street Liberation Day March. The term "Pride" finds its origin here, when it was proposed for the event's slogan by L. Craig Schoonmaker, a member of the planning committee.
"The poison was shame, and the antidote is pride."

— L. Craig Schoonmaker
With plans complete, the first parade was held on June 28, 1970, and named a success. This first gathering continued and evolved into the Pride celebrations held around the world today.

Personal Pronouns
Pronouns are personal. By using the correct pronouns, we affirm self for gender-nonconforming, nonbinary, transgender and queer individuals. The action validates individual identity and establishes an environment that is both transparent and inclusive.
Leading introductions with our pronouns can start a conversation and allow others to share their own pronouns. If you make a mistake, apologize and move on. Keep in mind that the best response is using the correct pronoun next time.
Be the Change You Want To See
How do we effect change for the LGBTQ+ population? Support! Simply showing up for the LGBTQ+ community can go far in cultivating a more safe and equitable society. You can start today by celebrating Pride Month:
Learn more about LGBTQ+ history

Educate yourself on how to be an ally

Support LGBTQ-owned businesses

Attend Pride events


May 2023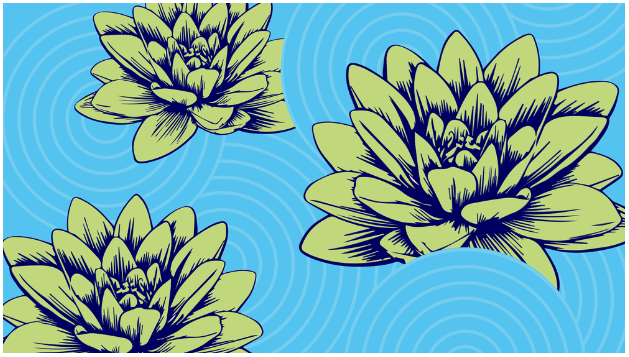 Asian and Pacific American Heritage Month
Celebrate Asian and Pacific American Heritage this month.
May is nationally recognized as Asian and Pacific American Heritage Month (also known as Asian American/Pacific Islander Heritage Month) a time to celebrate the extensive cultural and historical contributions of these communities to the United States.
The Asian and Pacific Islander community is rich in diversity. Each region has their own unique take on traditions, language and delicious food.
Famous Asian and Pacific Islander Leaders
The theme of Asian/Pacific American Heritage Month 2023 is "Advancing Leaders Through Opportunity". From music to technology, AAPI leaders make an impact on the food we eat, the movies we watch and the books we enjoy. Check out a couple of AAPI changemakers in different industries below!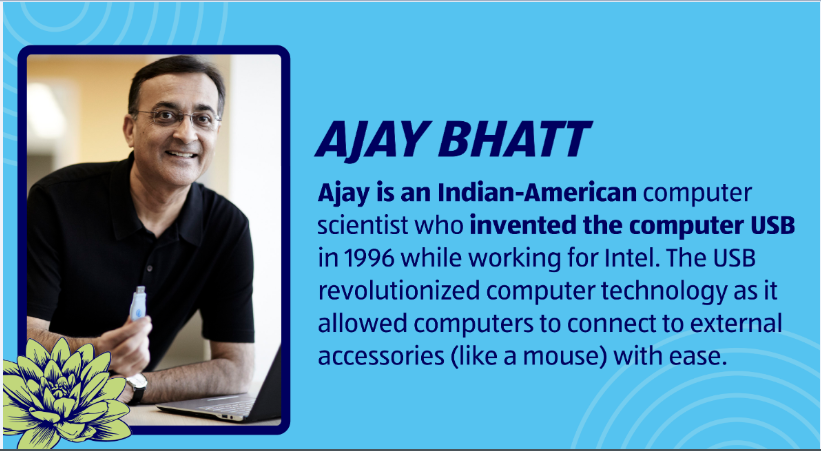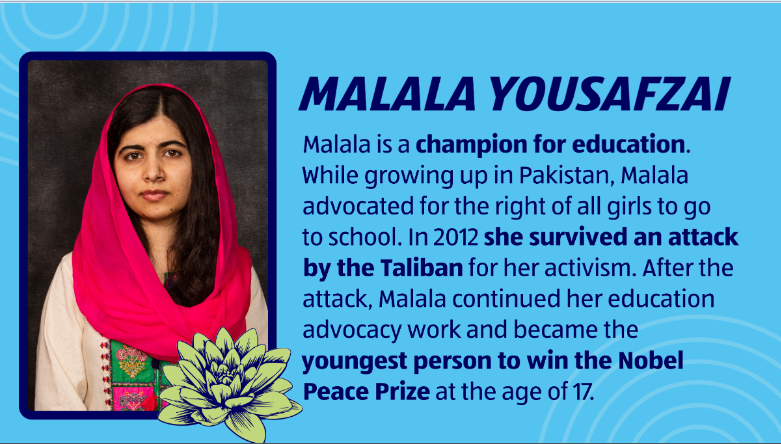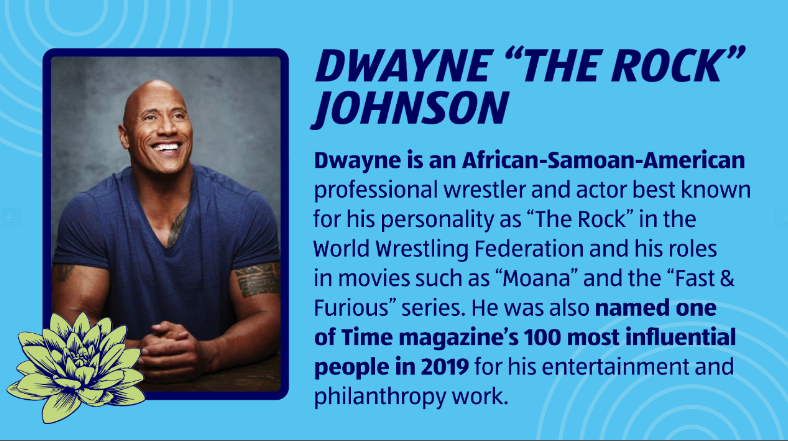 March 2023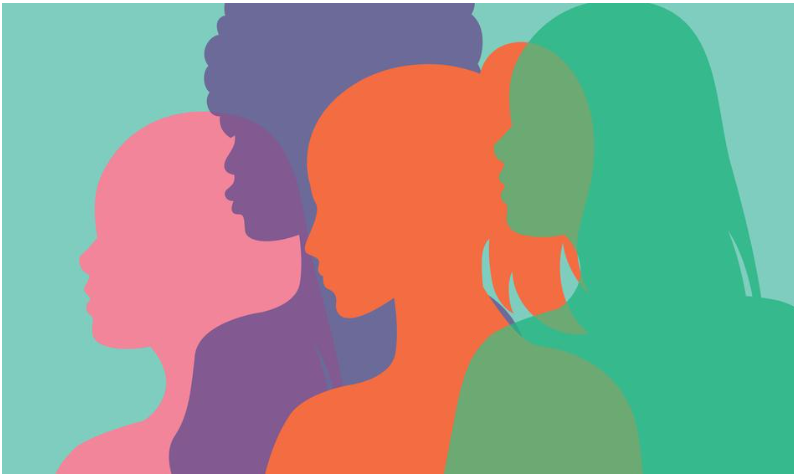 Women's History Month
Celebrate women's stories this month.
March is a time to celebrate women: their spirit, strength and success. We commemorate Women's History Month by reflecting on the voice of women in history and culture. The National Women's History Alliance has named this year's theme "Celebrating Women Who Tell Our Stories" — to honor those who've come before and those leading the way today.
Participate by studying women's history, supporting women-owned businesses and celebrating one particularly momentous day on March 8: International Women's Day!

Learn more about Women's History Month by checking out these resources:
Women's History Month (womenshistorymonth.gov)
Women's History Milestones: A Timeline - HISTORY
6 Women in the Food Industry Making Giant Strides as Leaders and CEOs | SIAL America

February 2023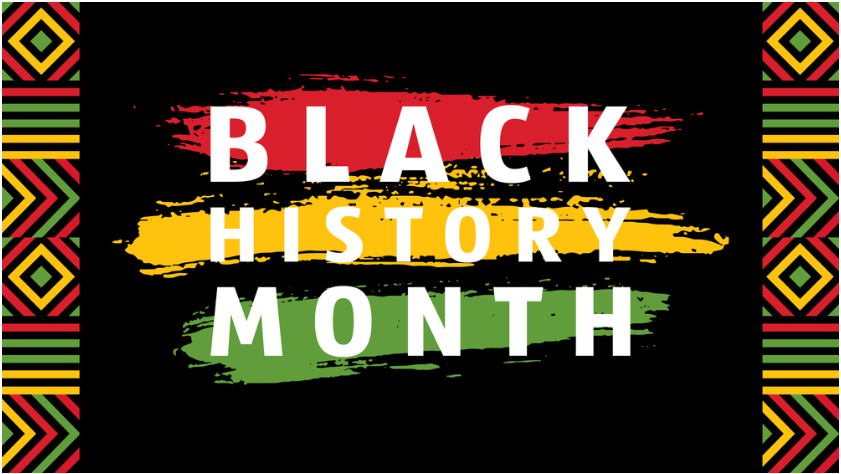 In February, we commemorate Black History Month. Black History Month, also known as African American History Month, is an annual celebration that recognizes and honors the rich legacy and contributions of the Black and African American community. It's a time for remembrance and recognition of the achievements and innovations Black and African American individuals have given society.

Learn more about Black History Month by checking out these resources:
Black History Month 2023: Facts, Origins & More | HISTORY - HISTORY
The Man Behind Black History Month - HISTORY


December 2022

Happy, merry, joyous holidays to one and all! December is filled with holidays that are near and dear to many of our employees and their families. Whether you celebrate Hanukkah, Christmas or Kwanzaa, this wonderful time of year is centered around family, feasts and traditions.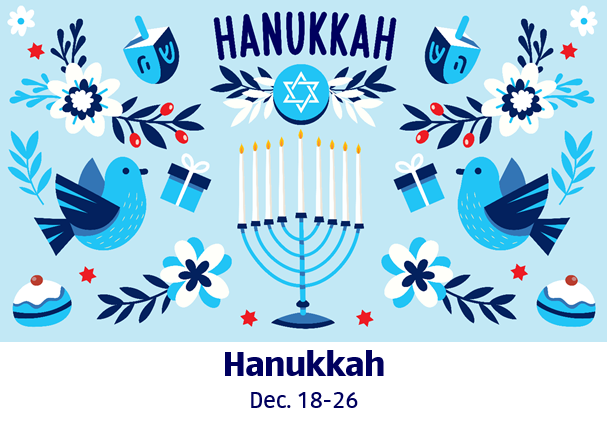 Hanukkah is an eight-day Jewish celebration often referred to as the Festival of Lights. Observers light a candle each day of the festival to celebrate.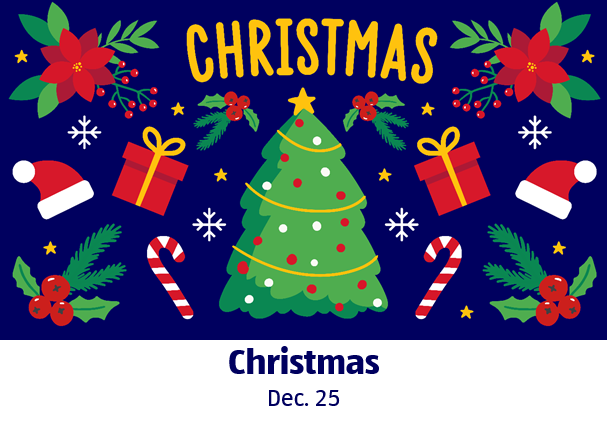 Christmas is both a sacred observance and secular holiday celebrated worldwide. Popular customs include tree decorating, gift-giving and cookie baking.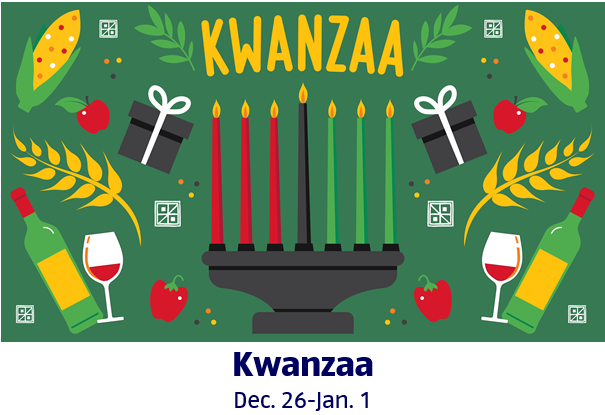 Kwanzaa is a weeklong holiday that celebrates African culture. It is inspired by African harvest celebrations and commemorated by candle lighting.

November 2022

November is a celebration of National Native American Heritage Month. It's a time to recognize the Native American experience: the history, culture and contributions to society. Native Americans are also known as American Indians, First Americans and Indigenous Americans. They are the Indigenous peoples of our country.
Today, there are over 570 Native American tribes and nations across the United States! These federally recognized sovereign nations each have their own distinct cultural traditions, governments, languages and practices.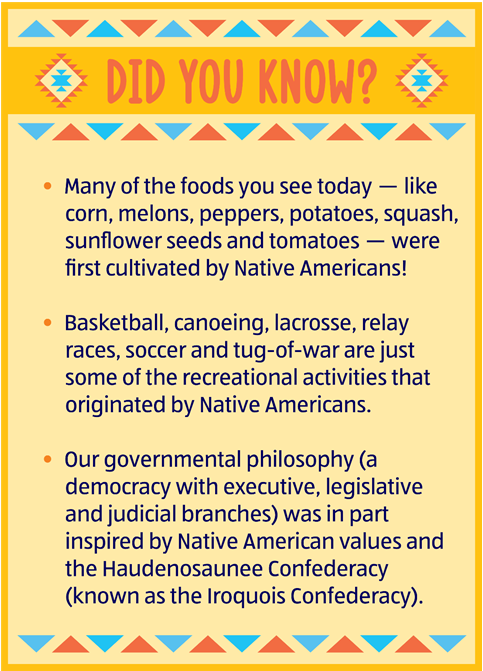 Here are some of the ways you can celebrate Native American culture:
Watch "Reservation Dogs." This Indigenous American teen comedy-drama television series was created by Sterlin Harjo and Taika Waititi. The show features all Indigenous writers and directors. It is also almost entirely comprised of an Indigenous North American cast and production team, making it an important first. The series is the first to be filmed completely in Oklahoma, which has the third largest Native American population in the U.S.
Visit a museum to learn more about this rich culture.
Shop Native American-owned businesses!
Donate to the American Indian College Fund: a nonprofit organization that supports American Indian and Alaska Native students' access to higher education through scholarships and programming.


September - October 2022

From September 15-October 15, we recognize National Hispanic Heritage Month and commemorate Hispanic and Latino cultures and contributions. The month celebrates the cultural richness of Hispanic and Latino people, including those with origins in the Caribbean, Central America, Mexico, Spain and South America.
The celebration is split across two months because the timing coincides with the Independence Day celebrations of Costa Rica, El Salvador, Guatemala, Honduras and Nicaragua.
Celebrating Hispanic and Latino Culture
Over the next few weeks, take an opportunity to embrace and explore Hispanic & Latino heritage and traditions. Check out the ideas below to inspire your celebration of Hispanic and Latino culture.


June 2022

In June, we celebrate Lesbian, Gay, Bisexual, Transgender and Queer+ Pride Month, also known as Pride Month. It's a time to recognize the impact that LGBTQ+ individuals, advocates and allies have on history in the world. LGBTQ+ Pride Month has blossomed into an international effort to highlight the LGBTQ+ community. The movement represents achieving equal justice and opportunity for LGBTQ+ members.

Whether you're a member of the LGBTQ+ community, consider yourself an ally or want to learn more, check out ways to get involved / celebrate Pride this month:
Educate to become an ally. Regardless of your sexual orientation and gender identity, you can be an ally to the LGBTQ+ community. An ally is someone who helps and supports the inclusion of people, groups and identities through their behaviors and actions, although they themselves may not be a member of that group. Check out The Trevor Project's Guide to Being an Ally to Transgender and Nonbinary Youth.
Learn the history. From the first gay rights organization in 1924 to expanded gender markers on U.S. passports, discover these LGBTQ+ milestones in our country.
Support LGBTQ-owned businesses. Our country has an approximate 1.4 million LGBTQ-operated companies per the National LGBT Chamber of Commerce. Find one in your neighborhood today!
Attend a Pride parade or event. Find a local Pride parade to celebrate in person or join #prideforeveryone: a global Pride parade using 360° cameras! In partnership with LGBTQ+ communities around the world, Google is inviting those who can't attend an in-person march to celebrate virtually.

At ALDI, we encourage you to be authentically you. Check out the below resources and support for LGBTQ+ community members:
The Trevor Project: The Trevor Project, the world's largest organization providing suicide prevention and crisis intervention services to LGBTQ+ youth (ages 13-24), runs the nation's only 24-hour suicide prevention helpline for LGBTQ+ and questioning young people: 1-866-488-7386.

June 19, 1865, now celebrated as Juneteenth, stands as the day federal troops marched into Galveston, Texas, with news that the Civil War was over and those enslaved were now free. We celebrate Juneteenth to commemorate this moment in history.
The History of Juneteenth
Though President Abraham Lincoln declared the Emancipation Proclamation, decreeing freedom for those who were enslaved in the Confederacy, on Jan. 1, 1863, many people remained enslaved due to a lack of Union troops and the limited reach of the decree.
The impact of this was especially felt in geographically remote Texas. This all changed when General Robert E. Lee surrendered in April 1865 and Major General Gordon Granger and his troops arrived, overcoming the barriers to freedom.
With Gen. Granger's reading of General Order No. 3, 250,000 enslaved Black and African American people in Texas were freed. Celebrated as "Jubilee Day" the following year, Juneteenth was born and became a yearly celebration.
Freedom Flag
The Juneteenth flag flies with significance — read on for its symbolism!

Ways to Commemorate Juneteenth
Reflect on Juneteenth. We encourage you to honor this day and contemplate the freedom that it represents.
Donate to our partner UNCF, whose mission is to support underrepresented students to become skilled college graduates. ALDI has been a proud partner of UNCF since 1991, donating over $1 million to date. Our contributions have typically supported student aid grants, scholarships and special events.

May 2022

May, officially designated as Military Appreciation Month, is a special time for active-duty and veteran individuals and their families. During Military Appreciation Month, we salute the service and dedication of active, retired and reserved members of the U.S. Air Force, Army, Army National Guard, Coast Guard, Marine Corps, Navy and Space Force as well as the support of their spouses and families.
Ways to Honor America's Heroes
Volunteer with active duty and veteran service organizations.
Donate to military charities.
Send a card or care package to an active-duty member of the armed forces.
Visit Operation Gratitude to learn how you can bolster the military community, whether retired or deployed overseas. Packages include letters of gratitude and small gifts, such as DVDs, games, magazines, snacks and toiletries.
Pin a poppy for our fallen soldiers.
The red poppy was known to be one of the first plants to emerge after battle. On Memorial Day, many people wear this blossom as a tribute and reminder of resilience. Click here to create your own!

Learn more about Military Appreciation Month and resources available for active military and veterans:
Military.com: From holiday history to information on military discounts, this page provides more particulars about Military Appreciation Month.
USO: Discover more about the history and importance of Military Appreciation Month.